'DBS': four new warriors of universe 6 revealed
Shonen Jump magazine revealed new information relating to the tournament in 'Dragon Ball Super.'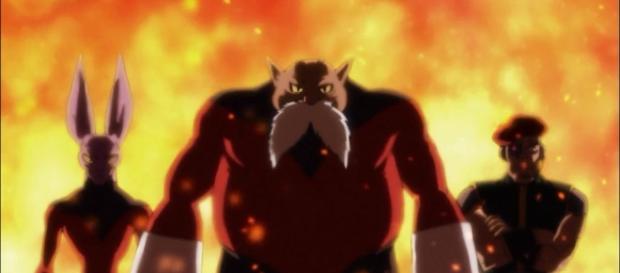 The new tournament of power of "Dragon Ball Super" continues gaining momentum. Just a few weeks before the start of the much-acclaimed event, new information has been revealed about the new warriors and their roles in the next battles of this event. Just a few moments ago, Shonen Jump magazine revealed the names of the first four warriors that will make up the team of universe number 6 in the tournament of power. Everything seems to indicate that universe 6 will be the one to overcome, due to the high level of power that each warrior has.
The plot
According to the source that leaked this new information, the warriors that will fight on behalf of Champa, Vados and universe 6 will not be easy to defeat.
It was identified by the official page of "Dragon Ball Super" and fans managed to discover some first names confirmed for the universe mentioned in the title of this note.
Kabe
The young Super Saiyan, currently recognized as a great warrior on his home planet, will be one of the most fearsome warriors in the tournament. According to data recently leaked by a source from Toei Animation, this warrior has reached an enormous power, which will be one of his main qualities in this tournament.
Botamo
A giant character with the appearance of a yellow bear. His body is completely invulnerable to power waves, making him a potential opponent for this tournament of power, where flying is not allowed.
Magetta
Apparently, he looks like an ordinary robot; however, he is actually a very powerful alien who uses the heat for his benefit. It is said that he is very likely to use his ability to warm the entire atmosphere of the tournament.
Kale
She is particularly angry with Kabe. To obtain the transformation of the Super Saiyan, she drove out all her anger contained by the repressed stress towards Kabe. When she explodes the anger, she releases a tremendous hidden power.
This is what has been revealed of the four warriors so far. Keep enjoying the series, and stay tuned for more news as it becomes available.
Click to read more
and watch the video
or