'DBS': exclusive preview of Chapter 92
New, exclusive preview of Chapter 92 shows part of the main events that we will see in the next episode of the 'Dragon Ball Super' saga.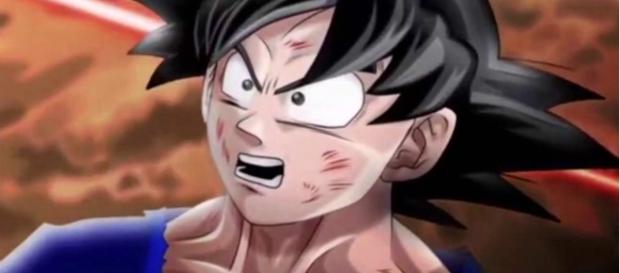 Just a few hours ago, Chapter 91 of the "Dragon Ball Super" saga was released. According to leaked reports, as well as speculation from different sources, Chapter 92 will be the prelude to the return of Goku's strongest adversary. The team of powerful Z warrior could be separated hours before the start of the power tournament in the new "Dragon Ball Super" opening. New information about the events that will happen in Chapter 92 of the Japanese series will be discussed below.
Chapter 92 – Preview
Majin Buu is sleeping and does not wake up, so Goku will have to lie. Will his lie be discovered? The team from Universe 7 could separate and go through a huge crisis.
As you can see, this small advance revealed by Fuji TV mentions the enormous crisis that consumes the Z warrior team, since losing a participant four hours before the start of the tournament means certain death for all -- as the universes that are not present with 10 warriors will be eliminated immediately.
What does it mean in terms of referring to Goku's lie?
This part of the advance might refer to Goku continuing to lie about the tournament, but there is a good chance that his lie will be uncovered, and that he will then be forced to speak openly with everyone, because, if they oppose Freezer's recruitment, the Z warriors will have no choice but to forfeit the Tournament of Power, and, by extension, forfeit their universe.
Additional information
This has not been officially confirmed, however, as rumors continue to emerge on social networks about the highly anticipated, potential return of Freezer, better known as the emperor of evil in the past sagas of "Dragon Ball Z". It is said that this powerful villain might appear in Chapter 93, as Goku will go on his quest to find an immediate replacement for the sleeping Majin Buu.
Will Freezer accept the invitation to participate in the tournament? It looks like fans and viewers will have no choice but to tune in and find out for sure. Either way, Freezer is arguably the most famous, most powerful villain in the entire series, and seeing this character team-up with his former foes would certainly add another level of intrigue to an already highly anticipated tournament.
Next, we will show you the progress of the upcoming chapter of "Dragon Ball Super," with some leaked information about this saga. Enjoy it, and stay tuned. In the meantime, we await the arrival of the next chapter.
Click to read more
and watch the video
or