'Yuri on Ice': anime gets a brand new film.
Yuri on Stage event in Japan today announced that the production for the all-new anime movie has been given a go signal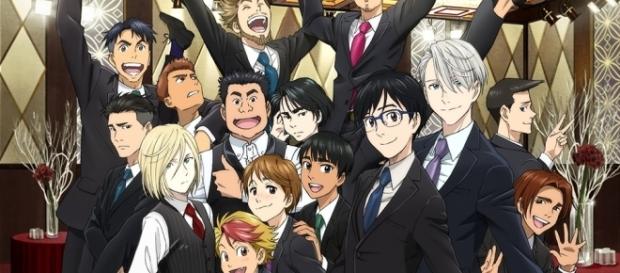 Since 2016, after the season finale, the buzz about "Yuri On Ice" season 2 has been a constant topic on the Internet. The anime series grew to fame because it presented a radically unique story that is very relevant in the modern world. Aside from that, the anime was brave enough to feature a topic that is very sensitive especially to an audience that is not used to this kind of offering. The show was loved by viewers not only in Japan but also in other parts of the world.
While the season 2 has been heavily speculated, the production team has not yet released any official confirmation about it. Fans growing eager by the day even have theories about what to expect in the next season, if there is any.
One of the highly anticipated event by the anime fans is the Yuri on Stage. Several predicted that this is where the team will announce the season 2. However, no news about the second installment was revealed by the end of the event. Instead, fans get a fresh great news about their favorite anime.
Yuri on Stage
Today, Yuri on Stage was held in Maihama Amphitheater in Japan. The event was attended by the cast of "Yuri on Ice." Among those present includes Murase Ayumi, Nojima Kenji, Hatano Wataru, Honjo Yutaro, Toki Shoichi, Toyonaga Toshiyuki, Suwabe Junichi, Uchiyama Kiki, Fukuyama Jun, among others.
The evening part of the theatrical production of the anime series turned out to give away a very unexpected news.
In the last part of the evening session, it was announced that the production of a brand new movie has been given a go signal. The news not only delighted fans worldwide, it also cleared the previous speculations that the movie will just be a recompilation of the television series.
Brand new movie
Details about the brand new movie at the moment is scarce. The production only limited the information to the announcement. Even the title for the film was not yet announced. In the following days, more information about the anime movie will be made available and we will keep you updated about your favorite anime.
The original anime series was launched in Japan in October 2016. While Crunchyroll streamed the anime series in Japan, Funimation provided a streaming with an English broadcast dub for viewers all over the world.
The entire season 1 episode of the widely recognized anime series can be viewed at Anime News Network website.
The brand new "Yuri on Ice" movie is expected to be first released first in Japan just like any other anime series that was later made into movies. It is also expected to be released in the US, and other regions.
Click to read more
and watch the video
or