'One Punch Man' season 2 spoilers: Saitama might be defeated because of love
Season 2 is expected to be highly emotional and challenging for the show's protagonist.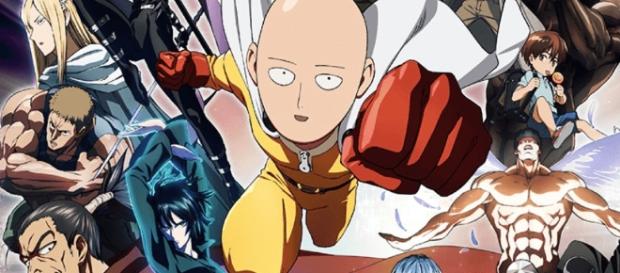 It's been roughly two years since the first season of "One Punch Man" came to light, and the fans of the anime series have been clamoring for a second season for quite some time now. Initially, saitama, the protagonist of the series, captured the attention of the viewers because of his uncanny abilities as a hero.
The wit and humor infused in the story were also a big reason why viewers got hooked on the anime. According to reports, the long wait is over for season 2 as a Twitter post from Ken Xyro allegedly revealed that the second season of "One Punch Man" is already in the production stage, signifying that the sequel has already been given the green light.
Initially, the fans were getting worried about the fate of "One Punch Man" season 2 and were even bracing themselves for a possible cancellation. However, it must be noted that the said Twitter post does not necessarily seal the deal for the anime series.
Rising higher in the Hero Association
"OPM" season 2 spoilers reveal that Saitama will be having highly emotional and challenging experiences. First off, he will reportedly fall in love, making him vulnerable to feelings and emotions that he has never felt before.
This will be an interesting twist to the story considering that in the first season, there was no love story infused in the storyline. Who will captivate the heart of Saitama?
The mystery girl will also be a make or break for the hero, presenting either as an inspiration or a waterloo for Saitama. A love interest will either make the strongest being in the universe a lot stronger or she might become his weakness, making him vulnerable to his enemies. Speaking of enemies, spoilers have been circulating online that Saitama might be defeated in the second season, by either Lord Boros or Garou.
The said villains are both strong and evil enough to pose a threat to Saitama, and with a possible weak spot being opened in season 2, explosive fight scenes are expected.
Second season of "One Punch Man" to air in 2018?
As of writing, "One Punch Man" season 2 air date remains unconfirmed and fans will have to wait for further announcements from Animax Asia or Adult Swim, two of the networks that aired the first season. Fans are already very excited about the developments of the anime series and are confident that a 2018 air date might be targeted.
For the second season, Saitama is expected to be joined by new faces - both friends and foes. However, familiar faces from season 1 are also expected to return for the next season. Check out the video below showcasing the best scenes from season 1.