'One Punch Man' Season 2: new image song confirmed, production kicks off
It looks like fans still have to wait a little more to finally see the return of 'One Punch Man' Season 2 on television.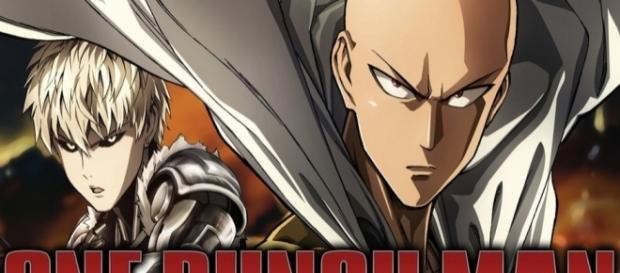 Fans of the superhero parody webcomic series are now all waiting for the coming of "One Punch Man" Season 2. As it was earlier revealed that the second season is now in the works, little details about its return are now emerging.
In fact, the latest news has it that the anime is going to have a new soundtrack that will be once again made by Jam Project. The Japanese group is known for their music in anime series, and they now confirmed that they would be doing the image theme song for the upcoming second chapter.
The image song
The announcement only gave little details about JAM Project and didn't even reveal the particulars of the new song are coming. To recall, in the first season of the animated series, the said band was the one who created its theme song, "The Hero." With its energetic tune, it also got famous that made fans more hype.
The first image song was intended to inform the show's fans about Saitama's character in general. Hence, the single was titled appropriately. The image songs are popularly known to be used with anime titles that are often sung by the character's voice actor. It even helps to cross-promote the anime titles to the ordinary people.
The theme song is also frequently connected to the main star's complete story arc in the entire series or just one season. The tune should have easy access to the general public as it could help them to know more about their favorite characters. Hence, JAM Project's take on the next image song of "One Punch Man" Season 2 will depend on how its story will go.
Production confirmed
Meanwhile, a netizen named KenXyro revealed on his Twitter page that "One Punch Man" Season 2 is now in production.
According to him, he saw an advert in Japan that confirmed that anime's filming now kicks off. The photo he shared featured a black-and-white image of Saitama wearing his cape.
"One Punch Man Season 2 confirmed. Production is in progress. Exact date [sic] is TBA," the caption read. Evidently, the animated series' release date is not yet revealed, and fans are expecting that it could be out in 2018. Although it is the case, viewers are happy enough to know that it is now in the works.
One Punch Man Season 2 confirmed.

Production is in progress. Exact date is TBA.
(This scan is pretty bad btw) pic.twitter.com/yIVuASsa6U

— Ken Xyro (@KenXyro) March 27, 2017
According to its official synopsis from Viz Media, nothing can escape Saitama's eyeball test, especially if it is about the superheroes.
However, the average-looking guy doesn't have an ordinary problem as he is having a hard time to find an enemy strong enough that could take his powers.
"One Punch Man" was first released in 2009 as a viral webcomic created by an author named ONE. As it became instantly famous, Weekly Shonen Jump adapted it to be a manga series. It was later made into an animated series by Madhouse that has been launched in October 2015. It is shown in the U.S. through Adult Swim by Toonami as Viz Media got the license for an English remake.
Click to read more
and watch the video
or