'One Punch Man' season 2 in the works, plot theories revealed
While waiting for season 2, there are different theories and speculations about the anime.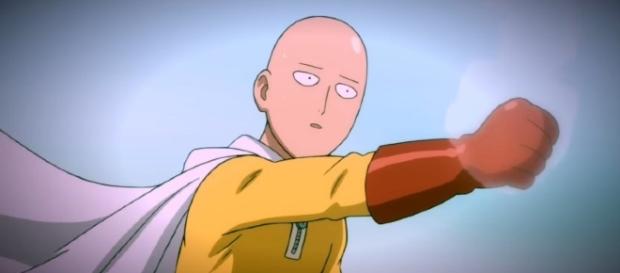 Many fans rejoiced after creators of "One Punch Man" Season 2 confirmed the anime series but since their announcement, there is no exact release date of the show yet. But although the release date is not yet determined, the long wait might be over soon since the anime is in the works.
Season 2 in production
Twitter user Ken Xyro, who is known to share anime-related leaks, posted an image advertisement of the anime confirming that Season 2 is currently in production. But the premiere is not yet stated. Nevertheless, this is good news for many fans because it would mean that the show will be out soon.
To recall, the second season was announced last September during the Fall Festival event. Since then, many theories and speculations about the manga-based series emerged. It's manga version is written by ONE and illustrated by Yusuke Murata.
Plot theories
Since the anime has a huge following, similar to "Dragon Ball Super," speculations about its storyline emerged. It is said that Garou will return and will face Saitama. It is noted that Garou is one of the strongest villains and fans will surely love to see the two face-offs once again. Apart from Garou, Genos might also return after he was defeated during a previous battle.
One famous theory for "One Punch Man" season 2 is that Saitama will fall in love. The name of the woman he will fall in love with isn't revealed yet but many are looking forward to that scene when the bald hero finally finds love. But there are reports that things will be a little rough for Saitama.
Saitama weakens
Aside from that, some speculations are saying that the protagonist will become weak, making him an easy opponent of powerful villains.
But it appears that it is only temporary and he will regain his strength again. His being weak is said to be the result of his being in love.
It is noted that because of Saitama's strength, he finds his fights boring since it would end with just a single fight. Many are hoping that Saitama will finally face someone who is hard to defeat and that could be Genos who have prepared for their upcoming fight.
Where to watch the anime
While waiting for "One Punch Man" season 2, fans can watch the first season on Hulu and Netflix. The humorous anime will soon have a dubbed version on Netflix.
One Punch Man Season 2 confirmed.

Production is in progress. Exact date is TBA.
(This scan is pretty bad btw) pic.twitter.com/yIVuASsa6U

— Ken Xyro (@KenXyro) March 27, 2017
Click to read more
and watch the video
or