New movie of 'Dragon Ball Z' announced for June 30th, 2017
Son Goku will return to the big screen in a new and amazing adventure.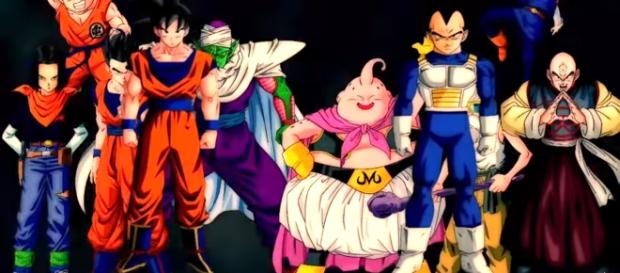 Just a few hours ago, the Osaka base of Universal Studios confirmed that a new "Dragon Ball Z" movie will be released soon in 4D, and they promise that it will be the franchise's greatest film ever made. The official website of Universal Studios shows us all the details about this new film in which we can appreciate the presence of Son Goku, who appears to be confidently smiling as new enemies show up.
The Dragon Ball franchise logo is attached to everything we've just mentioned. The title of the movie will be "Super Tenkaichi Budokai," which means that it will be about a super martial arts tournament, but it will not have any relationship whatsoever to the Tournament of Power.
Exclusive information regarding the movie:
The movie will be released on June 30th of the current year.
It will be released in a new and totally different format: 4D.
The story will center around a super martial arts tournament in which the strongest warriors ever will fight against each other.
Universal Studios launched a movie last year about the battle between Son Goku and Freezer, the evil emperor of Universe 7, which was a total success and managed to attract a great deal of fans.
The movie will be exclusive to Japan. Nevertheless, there is always the possibility that the studio will eventually being the film to European and Latin American markets, considering the huge amount of fans residing in those continents.
Last but not least…
What news will Goku and the Z-Warriors bring with this new and great adventure? Who is going to be the villain, the antagonist they'll have to face this time? Is it just one or will there will be many enemies to beat? We suspect that we will find the answers to these question soon enough with the release of the first official trailer of this animated movie, which we can expect to see very soon given the short time left before the movie is released.
So far, this is all we've got for you.
Stay tuned for more information as it becomes available. In the meantime, fans can enjoy watching the current saga, "Dragon Ball Super."
Click to read more
and watch the video
or