'Kimi no Na wa' (Your Name) invades US theaters
Japan's highest grossing anime movie has arrived in the US and can now be seen in several cinemas in other regions as well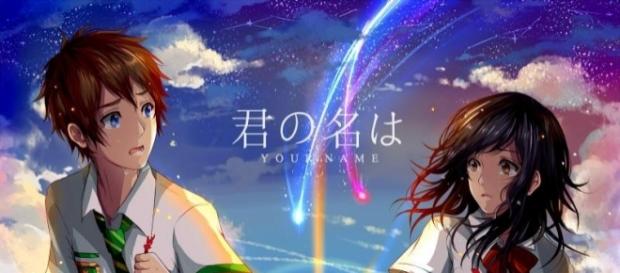 "Your Name" (Kimi No Na Wa) has made unprecedented feat not only in Japan but also in other parts of the world. One of Japan's biggest anime movies has landed in the US. Makoto Shinkai's film is now officially the highest grossing anime movie of all time.
Awards and recognitions
Aside from the highest grossing anime movie of all time recognition, the movie also received other awards and recognitions. In 2016, it received the award for Best Animated Feature Length Film from 49th Sitges Film Festival, as well as Best Animated Feature Special Distinction Prize from 18th Bucheon International Animation Festival.
In the 29th Tokyo International Film Festival, the film received the Arigatō Award. Also, in the 6th Newtype Anime Awards, it won the Best Picture, a runner-up in Best Soundtrack and Best Theme Song Category. Apart from those, "Your Name" (Kimi No Na Wa) also won the 2016 Los Angeles Film Critics Association Awards for Best Animated Film.
It also won Audience Award for Best Animated Feature in the 36th Anima Festival.
Plot
The anime movie is a story about a teen boy named Taki from downtown Tokyo and a teen girl Mitsuha residing in the Hida Mountains. Mitsuha lives with her younger sister and her grandmother and lives a simple yet happy life. However, she feels that something is lacking in her life and one day burst into wishing she could be a handsome boy from Tokyo in her next life. Her dream came true the following day when she woke up in a body of a boy named Taki.
The story is a dash of romantic comedy, drama, and fantasy. Initially, the audience was mostly teens who began sharing their movie experiences to friends and to their family.
The curiosity of the older audiences like parents who started liking the film spread wildly sharing the movie experience with their friends. The popularity of the anime movie is mainly because of word of mouth recommendation.
The Japanese anime movie is a supernatural breath that unites people of all generation with older traditions. It presented scenes that endow a humble town to hurdle over trials with resilience and determination. It also pulls people that love knows no boundaries, time or space. It strikes to the heart of young people and older audiences who once experienced or never experienced teenage love. Overall, the movie is a fresh approach to the rather overpopulated genre of superheroes, villains, and tragedies.
The screening of "Your Name" (Kimi No Nawa) started in several places in the US on April 7, and it has earned $1.6 million on its first US weekend debut. For those who would like to watch the movie, you may check your local cinemas for possible screening dates.
Click to read more
and watch the video
or