'Dragon Ball Super' producer hints at Master Roshi's big impact in tournament
The anime's producer revealed that it was actually Akira Toriyama's idea to include Master Roshi in the Tournament of Power.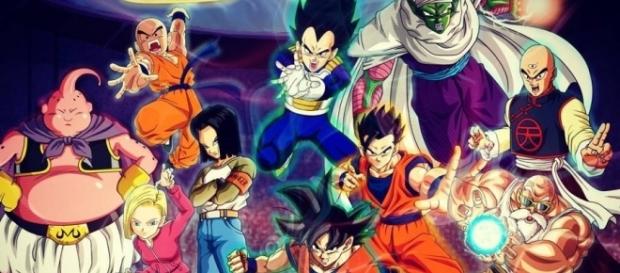 The highly popular anime television series, "Dragon Ball Super," is gearing towards a huge tournament that will determine the fate of several universes. Goku is, of course, busy recruiting all of the ten warriors he needs for the Tournament of Power, which will be a battle royale amongst the different universes. As proclaimed by the Omni-Kings, all losing teams will have their respective universes wiped out from existence.
Goku's questionable choice
Aside from Krillin and Tenshin Han, Master Roshi is the third human that is on the team that will be representing Universe 7. Krillin has already proven himself to be quite the strategist, while Tien Shinhan does possess some superhuman abilities due to being descended from the Three-Eyed People.
A lot of fans, therefore, consider Master Roshi as the weakest of the bunch. This is, of course, an obvious fact given that the rest of the team members are exponentially stronger than Krillin, who is considered to be the most powerful human in the "Dragon Ball" universe with Tenshin Han coming in at a close second.
Part of the plan
In a recent interview with "Dragon Ball Super" producer, Hiroyuki Sakurada, it was revealed that they planned for Master Roshi to be part of the Universe 7 team and a big part of the "Universal Survival" arc. Sakurada even exclaimed that Master Roshi was very strong and that he will have a role to play in the "activity centers" in the Tournament of Power.
It was also explained that the battlefield would have a lot of different aspects that will suit some fighters more than others, which means that despite being relatively weak, Master Roshi will likely find the perfect place and opportunity to take advantage of his particular skills.
Toriyama's request
Sakurada also revealed in the recent interview that it was Akira Toriyama's idea to bring back Master Roshi in the new episodes. This means that the creator of the "Dragon Ball" franchise must have some plans for the perverted Turtle Hermit in the current arc. However, the details regarding how exactly he will be making himself useful during the upcoming Tournament of Power has yet to be revealed.
In the meantime, the next "Dragon Ball Super" episode, episode 88 titled "Gohan and Piccolo - Teacher and Pupil Clash in Max Training!," is set to be released on April 30 and will be available via a simulcast on Crunchyroll and Toonami this Saturday.
Click to read more
and watch the video
or