'Dragon Ball Super': incredible titles from chapters 90 to 92
We show you the provisional titles of the next episodes of the successful Japanese series.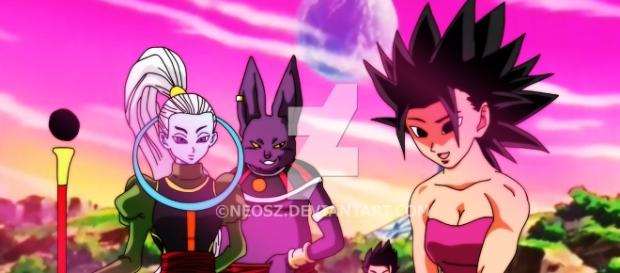 Just a few moments ago, the tentative Titles of Dragon Ball Super episodes 90, 91 and 92 were revealed. These titles, although with little information, are very interesting.
Chapter 90 - Release date: May 14, 2017. "Overcoming the Limits! Goku and Gohan."
Chapter 92 - Release date: May 28th, 2017. "All members are not here."
These are the provisional titles of the next episodes. The title of episode 90 tells us that Goku and Gohan will overcome the limits. However, what does it mean to overcome limits?
The relationship between Goku and Gohan
From our perspective, we estimate that father and son will have a post-training confrontation, which will serve as the last step to gain incredible power.
It seems that the relationship between Goku and Gohan has returned to be very united, as it was in the saga Cell, where both surpassed their own capacities and obtained a unique power.
On the other hand, episode 91 mentions a Meeting of Warriors. This title tells us that all the warriors of the 8 Universes involved in the Power Tournament are ready to leave for the world of Munokai and they are all together, waiting for the start of this event.
The most interesting title
Finally, the title that has baffled us most was the one corresponding to episode 92, which mentions the lack of a member of a team.
We do not know if it will be the Seventh Universe or maybe another. The only thing we can think of is that, for the short time, Daishinkan was put as a deadline for the Tournament, some Universe did not manage to get the 10 fighters and the fight will not be 80 warriors as had been agreed.
However, this episode could simply be a fill-in chapter prior to the start of the Tournament serving to give suspense and fill the fanatic with anticipation for the maximum event, which will be organized in the history of the Universes.
While titles are extremely scarce in terms of information, it leaves much to the imagination because of its content and what we were told. More new developments with respect to these title is still to come.