'Dragon Ball Super': exclusive advance of chapter 88
We show you the exclusive summary of chapter 88 which will have Gohan and Piccolo as protagonist.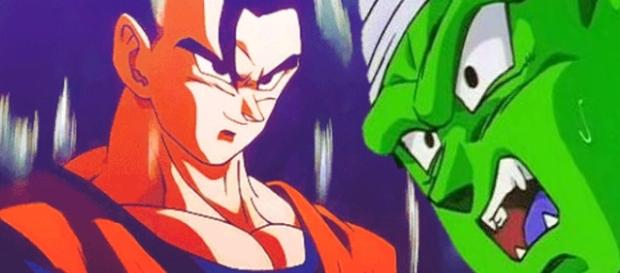 To just few time of the release of 87 episode of Dragon Ball Super, which will show us how 17 android and Goku save the natural reserve of some furtive hunters, we show you and exclusive advance of the following episode to this one, in which we'll see an intense training between Piccolo and Gohan facing the power tournament. Then we show you the exclusive resume of this episode.
The next episode
Title: "Gohan and Piccolo: the master and disciple in an intensive training"
Release date: April 30
Subtitle: "I'll make you stronger! The special training of Piccolo"
Summary: Gohan trains for the power tournament! To win this tournament, the power of Gohan is important and considered a priority.
Gohan's master, Piccolo, has prepared a special training for Gohan to regain all the power he once had. Which will be the result of this training?
This has been the exclusive summary revealed today facing 88 episode, and that is the return of Gohan. It seems that Piccolo in his absence has been preparing a unique training that will return him all the vitality and powers to the atrophied body of the young Saiyan. Also from than, this intensive training will serve to the super warrior Namek to overcome his borders.
In which will be based this training?
We don't certainly know which will be the method that Piccolo will use to take out all Gohan's power in so short time, but if we guide for the opening, we estimate that this training will have too much meditation. As you know, the dormant power of Gohan is immense and to liberate such size of power was required in the past a ritual. We estimate that Piccolo will carry out something similar to what was done by the old Kaioshin, just that this time he will use the meditation as a mean to free the giant power of his disciple.
Most probably this will be the last time we see Gohan until the power tournament, since he will have to focus completely in his training if he really wants to overcome his limits. As you know, are just missing 30 hours for the tournament to begin and in that short time the young Saiyan will have to put all his energies in liberating all his power and added to that, increase it. Equally, we know that the return of Gohan will be in a big way, obtaining a power beyond the known in the Buu saga.
To the moment this was the last information referred to the Dragon Ball world and of having more we will be communicating it immediately, don't forget leave your comment.