'Dragon Ball Super' episodes 90, 91, 92 titles, possible plotlines revealed
As the upcoming episode titles are now revealed, fans of 'Dragon Ball Super' are now casting their predictions of what will happen.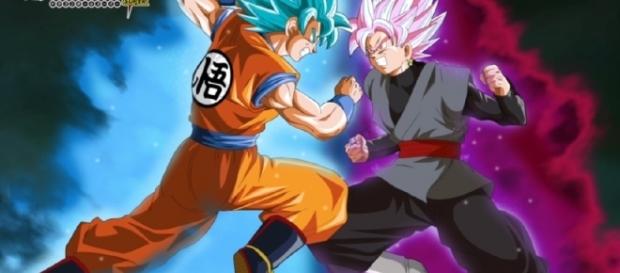 "Dragon Ball Super" is already in its new story arc, but its story development is still quite slow. Goku and some Universe 7 Warriors had their chance to show their abilities and skills in the multiverse exhibition match, but it looks like fans still want to see more.
Fortunately, the show's avid fan-translator Todd Blankenship revealed on his Twitter account the upcoming titles of "Dragon Ball Super" episodes 90, 91, and 92. Although its official synopses are not yet revealed, it has been known that the Saiyan is now back on Earth and will be once again working to recruit more fighters for the upcoming battle in the Omni-King's lethal tournament.
3 episode titles revealed
However, viewers of the animated series are now starting to wonder if Goku will have the chance to finish his own mini-arc and join the playoffs.
It looks like fans should not expect anything wonderful is about to start soon as the provided titles for "Dragon Ball Super" episodes 90, 91, and 92 didn't reveal anything about the Tournament of Power.
The most noticeable title
According to Blankenship, the 90th episode will be titled "Overcoming the Wall! Goku x Gohan." This has the more noticeable title bearing Goku and Gohan's name. From the looks of it, there will be an upcoming match-up between the two as they are about to confront each other to assess their powers and abilities before the tournament comes.
Two contradicting episodes
Next, the 91st episode will be called "The Mightiest Warriors Assemble." Here, fans could see the entire team of the Universe 7 coming together.
However, the 92nd chapter that has a heading, "All the Members Aren't Here?" seems to contradict the assumed assembly of the entire fighters.
Provisional titles for DBS eps.90-92. Finally, the slash episode we've all been waiting for. pic.twitter.com/EAt33FC3Vw

— Todd Blankenship (@Herms98) April 22, 2017
From the title itself, it seems like someone from Universe 7's team will be absent of will just simply be late. And avid fans of "Dragon Ball Super" assume that it would be Mr. Buu or Vegeta. The initial has been known to work on a schedule of his own and not following any valuable time or timetable.
Vegeta, on the other hand, has a newborn baby that he has to care for and can't simply leave behind.
Hence, it might be more reasonable if either of the two mentioned characters will be late to enter the battle. If not, fans now have to start praying that Yamcha wouldn't have the chance to take their place while either of the two is not yet arriving.
Meanwhile, the animated series' "Universal Survival" saga is part of Crunchyroll and Funimation's simulcast agreement to air the show in other countries, like the U.S. "Dragon Ball Super" airs on Crunchyroll every Saturday at 7:15 p.m. CST.
Toonami is about to begin the airing of the program's English dub on Adult Swim at 11:30 p.m. on the same day.
Click to read more
and watch the video
or