'Dragon Ball Super' Episode 86 synopsis revealed will be about Goku, Android 17
Rate this title
Fans will now see the return of the fighter in 'DBS' fighting with the Super Saiyan.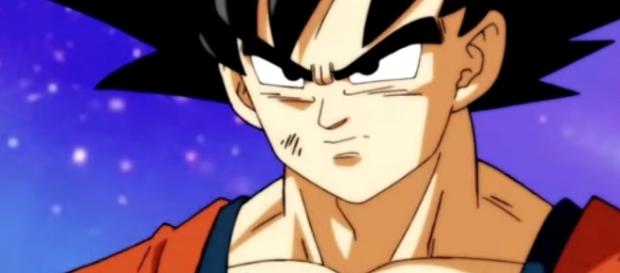 Fans are now waiting for the coming of "Dragon Ball Super" Episode 86 as a fan-favorite character is about to return. It's been awhile since Android 17 has been gone in the limelight, but he is going to prove that he hasn't lost his touch.
As Toei Animation is about to release the anime's next episode, fans will be treated to the epic return of the much-loved fighter. Now, in the latest issue of Weekly Shonen Jump magazine in Japan, it gave a short preview of what to come that fans would surely don't want to be missed.
Goku and Android 17
"Dragon Ball Super" Episode 86 would be all about Goku and Android 17. Here, fans are going to see their first meeting.
It will be the end of his efforts to recruit fighters for the upcoming Power Tournament as each of the Universes will advance to the Battle Royale to wait for their future in the World of the Void.
The title of the next chapter is "The Fight for the First Time! Android 17 vs. Goku!" and DB-Z.com translated its Japanese synopsis into English. "Goku and Android 17 meet for the first time! What will be the result of this recruiting attempt!?" it read.
Goku had his way to meet Android 17 to try to recruit him to be a member of a team that would fight for the Tournament of Power. As he is now living peacefully in a nature reserve as a forest ranger, his answer remains a secret and will be revealed in the show's next episode.
Now, the big question is how Goku will handle Android 17. Although the two will be in a deep conversation reminiscing their past, they still have to face each other in a duel.
As he now grows stronger, will Goku have the power to escape?
Episode 85 recap
To recall, in the recent episode of "Dragon Ball Super," Goku has been looking for Android 17 to help him protect the Universe 7 from being totally destructed. Fortunately, with the support of Dende and Mr. Po, he now knows where he is living, although it seemed like he is not interested at all to join the martial arts tournament.
Simulcast airing
"Dragon Ball Super" Episode 86 will air April 16 on Crunchyroll at 7:15 p.m. CST while Toonami is about to start its airing the English dub on Adult Swim every Saturday at 11:30 p.m. The animated series is part of the simulcast agreement of Crunchyroll and Funimation.
Initially, it is broadcast on Fuji TV and televised again on other channels in the said country. This has been the first "Dragon Ball" animated television series after the airing of the successful "Dragon Ball GT."
Click to read more
and watch the video
or