'Dragon Ball Super': Beerus' new premonition -- what will it be?
The God of Destruction of the Seventh Universe could have a new premonition in episode 87.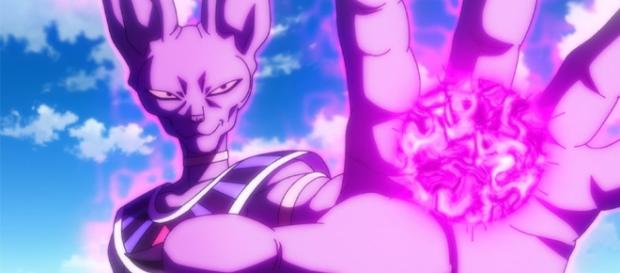 Surely everyone will remember how this new stage of Dragon Ball started. For those who do not remember, we come to tell you that the arrival of Beerus to planet Earth began with a dream. The "Hakaishin" of the Seventh Universe, in one of his long naps, had a strange dream which he cataloged as a premonition, in which he encountered a mighty warrior he had never seen before. This warrior was the "Super Saiyan God." Then, Beerus set off in search of that individual, finding him to be slightly different from his dream, since this warrior was not the one to oppose him.
The plot
Now, after the 86th episode of "Dragon Ball Super," we notice that Beerus wakes up from his siesta on Earth very exhausted, sweating, and with a pale and nervous face.
While we may think that this scene may be one of the typical comics we usually see in the Hakaishin, in turn we should not rule out the possibility of a new premonition.
First of all we must mention that this prophetic dream must be extremely negative, since Beerus shows a lot of nervousness and even anguish on his face. This may have something to do with the tournament of power, or perhaps he has seen a universe disappear -- maybe even his own.
Additional information
On the other hand, he may have seen the defeat of one of his warriors. This would be enough for Beerus to panic, as he places all his trust in the two Saiyans who have a level similar to the Gods. The defeat in the "Power Tournament" of Goku and Vegeta would be a giant step toward the disappearance of the Seventh Universe.
Finally, and returning to the main hypothesis, this scene might just be a comic scene we usually see in each episode of Beerus. Despite his great power and imposing presence, Hakaishin is one of the most humorous characters in the series, showing us delirious moments with his assistant and teacher, Wiss. However, a prophetic dream would provide much suspense and even more anticipation for the Power Tournament.
Be sure to catch all-new episodes of "Dragon Ball Super."
Click to read more
and watch the video
or