'DBS': strategies to achieve victory in the Tournament of Power
Rate this title
We analyzed some methods that could be used by members of the Seventh Universe in combat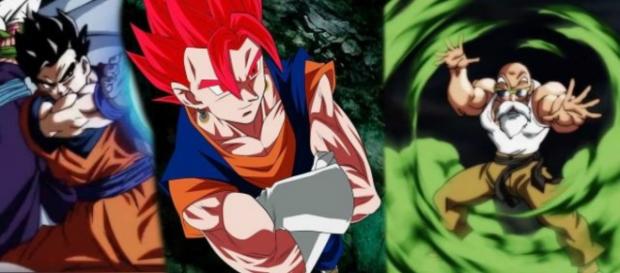 Little and nothing is missing for the beginning of the tournament of Power and, as Goku and Gohan recruit members of the Seventh universe team, we are realizing that the power (however important it may be) is getting left behind, while the strategies will be vital to achieve victory in this tournament.
Krillin against Gohan and Goku
This was revealed in the fight that saw Krillin against Gohan and even more against Goku, almost defeating it thanks to an intelligent strategy that the earthling used to create a hole in the floor. Had it been a real fight, Goku would have been thrown off the platform, despite far surpassing his best friend.
On the other hand, Gohan did not run with the same fate of Goku and lost his fight against Krilin for the same reason, due to the strategy of the small landlord.
While Goku is not the best for strategies and thinking, it is not necessary for the Saiyan to do such a thing, because for this we have different warriors. Krilin, Gohan, Piccolo and the Vegeta can devise interesting plans to achieve the victory of the Tournament and then review some strategies that might be useful for getting rid of many rivals.
Strategies
The first strategy would be to use the solar flare, better known as Taiyoken. First used by Ten Shin Han, The Taiyoken × 100 or solar flare that Krilin used against Gohan could be a very good strategy, to blind rivals and thus remove them quickly from the platform taking out a large number of enemies.
Make them into chocolates. Majin Buu and their terrible magic could be of great help if they use it. This strategy is simple and consists only in turning enemies into chocolates using the advantage that they are unaware that the pink monster can do such a thing. After converting them, they should be removed from the platform and returned to their original state.
One of the last strategies that would be infallible is Goku's teleportation. We know that Goku would never do something like that, but if it is proposed Goku could transport several enemies off the platform, taking advantage of the fact that once outside they will not be able to fly because in Munokai this ability is canceled. As aforementioned, Goku would never use a resource like this, but using it would help eliminate multiple opponents quickly.
Don't forget to leave your comment about this article, We will be informing you about any news related to "Dragon Ball Super, see you in a next article"
Click to read more
and watch the video
or