'Dragon Ball Super' Krillin's true power revealed
Episode 84 of 'Dragon Ball Super' tease on a possible Gohan against Krillin's fight as Goku scouts for Universe 7 fighters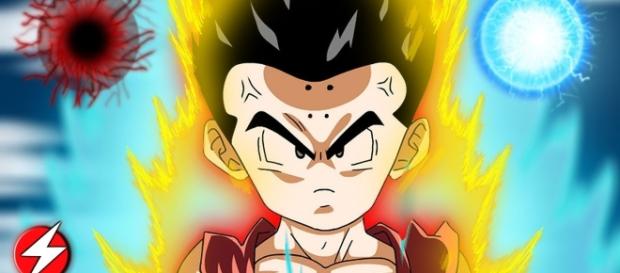 After the brief but exciting fight with the team leader of the pride troopers, Goku is a guy on a mission. To save the universe from impending annihilation, the leader of Universe 7 will have to come up with a great team of the best warriors who will fight with him in the battle royale match in the tournament of power.
Episode 84 spoilers
Just recently, the ever-reliable Todd Blankenship posted the translation of Episode 84 of "Dragon Ball Super" released by Jump preview.
The episode will be titled, Son Goku the Talent Scout: Inviting krillin and No.18. The synopsis talks about the fan-favorite Saiyan recruiting his best friend and his wife Android 18 to fight along with him in the tournament of power.
The invitation came as a surprise to his best friend as the latter has already retired from Martial arts. But as a common knowledge to all fans, the guy cannot say no to his best friend. In order to gauge his strength, Gohan challenged the retired fighter to a fight.
Krillin's true power
The recently released synopsis gave another exciting preview. As a result, the fandom of "Dragon Ball Super" has some theories and predictions to spare. There are speculations of Krillin's power reaching its maximum with the help of his beloved wife Android 18.
It can be recalled that in the previous saga, the earthman has become rusty due to lack of training. Later his wife encouraged him to train again, and he regained his power. Early in the series, he was Goku's Sparring and training partner when the former became bored of being a farmer and wanted to train.
One interesting fan theory is about the Earthman turning into a Super Saiyan in the universe survival arc. This is quite an impossible feat as there was no Saiyan blood running on the retired martial artist's body. That level of transformation is only applicable to Saiyans. In other installments of Dragon Ball, the bald hero was seen fusing with Piccolo.
It appears that the warm up and test fight between Gohan and Krillin is another episode that fans have to watch out for. The episode 84 of "Dragon Ball Super" will air on April 2.
Click to read more
and watch the video
or