The title and synopsis of episode 83 of 'Dragon Ball Super' has been published. Find out what's coming next!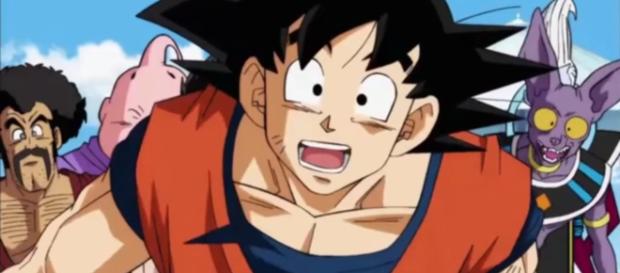 Thanks to the March 26th edition of the Japanese magazine Weekly Shonen Jump, the title and synopsis of episode 83 of "Dragon Ball Super" has finally appeared. Here are all the details of what's happening next in the series!
Episode 83 magazine preview
Title: "Instruct Universe 7's team! Who are the 10 strongest warriors of all?"
Translated synopsis: Goku is looking out for team partners who are willing to participate in the "Tournament of power," but…
After the fierce battle against Toppo, Goku realized that the next opponents will not be easy to defeat. Upon their return to Earth, and after the mini tournament battles, Goku and Gohan will seek out warriors to recruit for Universe 7's team before the 40 hour time expires.
Will they ready the team before the "Tournament of power" begins?
In the meantime, Vegeta's highest concern is with Bulma and his nearly born daughter Bra, and he is unable to calm his anxieties. Goku and the others will ask Vegeta to join the team that will participate in the Tournament, but because of the birthing of his daughter he declines the invitation. It would seem that his concerns about Bulma and Bra are stronger than his will to fight and become stronger.
Preview seen at the end of episode 82:
According to the preview of episode 82, we can see Vegeta refusing to participate in the upcoming Tournament, since he feels the need to stay with his wife Bulma and take care of her while his little daughter Bra is about to be born.
On the other hand, it would seem that Goku is having a bad feeling and we are unsure if that has something to do with the safety of Vegeta's and Bulma's daughter, or if it's because of a new and powerful enemy approaching.
Let's recall that after their battle, Toppo told Goku that there is a stronger warrior in Universe 11 and that his name was "Jiren the Grey."
Things are getting more and more interesting with each passing episode, and we are very anxious to meet this new character that is the cause of so much mystery and concern.
Click to read more
and watch the video
or