'Boruto: Naruto Next Generations' continues the tale of 'Naruto Shippūden'
Fans might not miss Naruto that much as they are about to see the tale of his son, Boruto, to continue their saga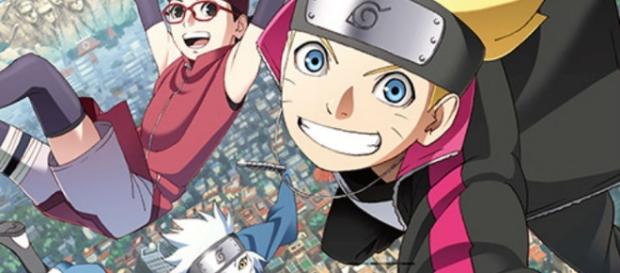 After 10 years, "Naruto Shippūden" officially ended on March 23. Although a lot are left brokenhearted, fans still have the reason to celebrate as the tale of Hidden Leaf Village will continue with the sequel spinoff "Boruto: Naruto Next Generations."
The new Japanese manga series will feature the story of the village's new ninjas after the "Fourth Great Ninja War." Written by Ukyō Kodachi and illustrated by Mikio Ikemoto, it is set to continue the story left by the much-loved seventh Hokage's son.
The spinoff's official synopsis
In the new issue of Weekly Shonen Jump, the official synopsis of "Boruto: Naruto Next Generations" has been revealed. The animated series will be led by Uzumaki Boruto, the son of Uzumaki Naruto.
Boruto will meet Kaminarimon Denki on his way to the Ninja Academy. It has been known that Denki is involved with a few criminals, but he will notice that his chakra is somehow deformed that might be the reason why he is acting strangely.
The town of Konoha has now changed and modernized "next to an era of peace." It now has high constructions, large television monitors, and broader streets that have electric cars running on it. Hence, the ninja's way of living has evidently changed.
Characters, release date, streaming site and more
The sequel is said to have its own original story that will be very different from the original one. In fact, it hasn't been featured in any manga or novel series.
The upcoming animated series will introduce Denki to the viewers who is first seen in "Boruto: Naruto Next Generations" first trailer.
The young boy will get Boruto's attention as he might have a connection with Naruto because of his strange actions. Aside from the father and son, and Denki, Sarada Uchiha will also be seen in the manga series.
Here, Boruto has to enroll in the school of ninja academy to officially become a ninja. However, a lot of students are judging the young boy for being the son of the seventh Hokage, Naruto. But, little did they know that he also has special capabilities just like his father.
The animated series will soon come to Crunchyroll in spring and on Hulu on April 5.
The latter will be streaming the show simulcast at the same time it will be revealed in Japan.
Click to read more
and watch the video
or