'Super Dragon Ball Heroes': Cell Xeno
We analyze the second chapter of the game that has revolutionized the franchise.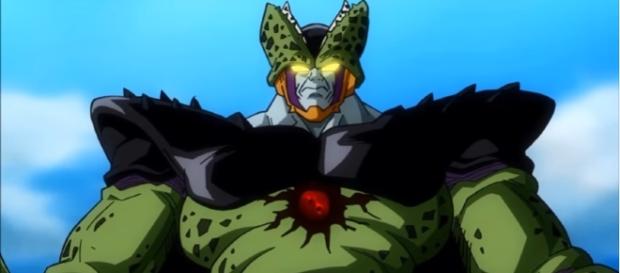 "Super Dragon Ball Heroes" is the new format of the old arcade game with cards called Dragon Ball Heroes.The game has already reached its second mission and in this note we will tell you the details of your plot arc as well as show you the opening video. Remember that this game has nothing to do with the "Dragon Ball Super" series and their stories are totally alternative and only represent the plot arcs of the game (which involves parts of the series and characters but has a different plot).
New mission
This new mission of the game will be available in Japan on January 12, 2017.
The saga Ankoku Makai continues this time taking as a turn the appearance and protagonism of Cell Xeno, accompanied by Putine and Gravy both with states of "God demon". Both villains also have medieval weapons which highlight Gravy's hammer, which is somewhat similar to Thor's hammer. On the side of Cell Xeno, we see how the villain acquires a new skill and with the dark power receives its optimum transformation. Both Goku and Vegeta remain patrolmen of the time and have been transformed into super saiyajin phase 3.
Bardock appears with new armor. Apparently the dark power of the demons serves as a source of energy for Cell Xeno, who will face the Saiyachins, but will not be alone as Gravy and Putine (Demigra's namesakes) also attacked them with their powerful weapons. The resolution of the conflict of these dark dragon spheres created by a Namek possessed remains unclear.
Why are not the D'ragon Ball Heroes' arcs in the main series?
This is a question that fans have asked us a lot. Basically, the answer is that the plot arcs of the spin-offs of the series and of the Games (as well as of the films except the last 2) are not originals of Akira Toriyama.
That is why they are not part of the original series. However, Akira Toriyama has created many characters and details of the stories we see in the games. For this reason, in some future we may see characters similar to those of the games but not the same ones. But this is still in the frame of speculation. For now we leave with the opening of this new mission of the game: