Dragon Ball Super: who is this new character that has just arrived?
We will analyze the new character who appeared in the trailer of 12 universes and speculate.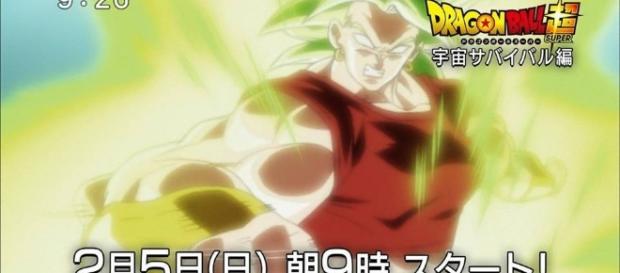 A few days ago, some great news regarding the new destructive gods and their respective angels in the series Dragon Ball Super was revealed, this news caused great amazement for all the fans, since finally information appeared about the tournament that will begin on February 4.
A new character like Broly
We have seen that so far Kyabe and Frost, which belong to the sixth universe, will take part in the above-mentioned tournament that is coming up, but the news that caused great amazement was the following one: in a few seconds in the trailer, there is a girl who turns into a personage like Broly.
The response of it would be: is she really Broly or someone else entirely? Where did this warrior who can turn in a very rapid way into Saiyan come from in the first place?
Is this person a new version of Broly?
We must say that lamentably they are not Broly, since this character does not exist in the amine and the manga. Likewise, we think that this girl belongs to the Universe 6 since it has similarities to Saiyan Kyabe. It is necessary to stress that the publishers of Dragon Ball commented that Broly was a character who was very acclaimed by the international audience, nevertheless not in Japan.
Therefore we can deduce that this girl is a result of the fans worldwide but in a feminine version, it would be a great surprise for all of us since Akira Toriyama commented that we might not see a girl Saiyan.
Next, we will comment on chapter 75 of the series 'Dragon Ball Super' that occupied 6th place with a percentage of 7.6 %. Apparently, this episode had a great reception as all the fans, being the third-most tuned in episode. The best second rating was in the first episode with a percentage of 7.9 % and the grand episode number 47 that occupied the first place with 8.4%.
Dragon Ball Super continues to excite and get better!
Definitively you cannot get lost before chapter number 76 where we will see the villains remembered of Dragon Ball Z and even the proud Saiyan Vegeta will fight with Goku and Krilin.