'Dragon Ball Super': the resurrection of Bardock, Goku's father?
Bardock Xeno could make his appearance in 'Dragon Ball Super' within a couple of months.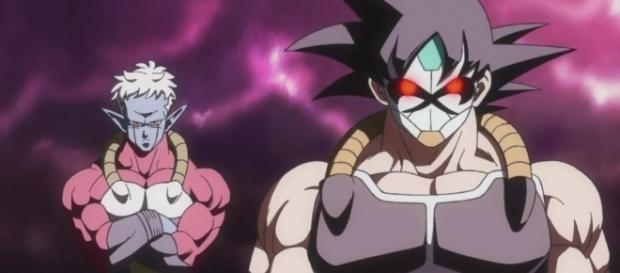 Bardock Xeno could make his appearance in "DBS" within a couple of months. This is suggested by the advertising of some dolls in a Japanese publication, where we see Goku's father in Super Saiyan Phase 3.
Who's Bardock?
Bardock is, effectively, the father of Goku, supposedly deceased at the hands of Freezer. And if we say supposedly, it is because today we bring you a story that could be a crazy thing: is it possible that Goku's father is going to appear in "Dragon Ball Super"? After several rumors have circulated about Broly's return (which would be no nonsense after Freezer and Ginyu are back), Bardock's appearance would be a good turn to add to the anime.
Everything comes from the publication of a somewhat suspicious image. First, we could see the shadow of what looked like a Saiyan, and, in a recently published announcement, were, effectively confirmed. Neither the manga nor the anime have said anything about it yet, but it is likely that it is about to be marketed as a line of bighead figurines in which we see several characters of "DBS": Piccolo, Golden Freezer, Champa, Goku, Vegeta, and lots of attention on Bardock!
Super Saiyan 3 Bardock
It has to be him because we see his characteristic red ribbon and his scar.
It has to be him, as well, because the players of "Dragon Ball Z: Battle of Z" will know, Bardock achieves in this title the Super Saiyan phase. Exciting news, no doubt, that would give weight to the idea that DBS is going to be exciting. Look at the picture yourself and judge whether it is more than sufficient proof of the possible resurrection of Kakarrot's father. Would you like to see his character make a return to the series? And, if so, what might his storyline be centered around?
"Dragon Ball Super" is a Japanese television anime produced by Toei Animation, which began airing on July 5, 2015.
It is a sequel to the "Dragon Ball" manga, and it is the first television series offering a new story after 18 years. It is established after the defeat of Majin Boo when Earth has once again become a peaceful place.
Click to read more
You will watch a video to read the news
or