'Dragon Ball Super': new ending theme
Check out the new ending theme of the popular series 'Dragon Ball Super.'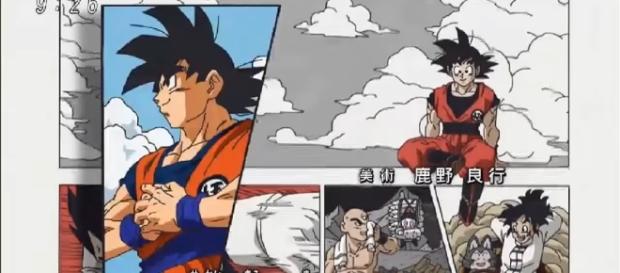 In the chapter number 73 of "Dragon Ball Super," we can appreciate an all-new ending theme, composed, arranged, and performed by the band, The Collectors. This new single of this group is called "An Evil Angel and Righteous Devil," and this would be the ending number 7 of everything that has elapsed in the series, next, we leave you the list of subjects for previous themes:
Ending themes
Ending 1: "Hello, Hello, Hello"
Ending 2: "Starring Star"
Ending 3: "Light Pink"
Ending 4: "Forever Dreaming"
Ending 5: "Yoka-Yoka Dance"
Ending 6: "Chao Fan MUSIC"
On the other hand, we remind you that the new saga of "Dragon Ball Super" will begin on Saturday, February 4th, exactly in episode 77 of the series, this new chapter has only mentioned that Bulma is pregnant with Vegeta's new child.
While Goku goes to train with Wiss, it is worth noting that this chapter will also have a new opening theme, which could give us some spoilers in regard to what could happen in this new story arc.
Recall that in this new tournament, the strongest warriors in each universe are set to participate, with a total of 10 participants for each one, a total of 120 fighters, a fairly large number that will certainly be a challenge for the animators, but this saga promises to be one of the most exciting of the entire series of "Dragon Ball Super." The concept alone, of a massive, high-stakes tournament is more than enough to get fans excited about it.
Goku vs Hit?
Possibly, we will see Goku again against Hit, although the latter could lose against some new fighter from another universe, much stronger and with greater abilities than the assassin of the universe 6. Also, we will finally know all the gods of the destruction with their respective assistants, in addition to the Kaioshin of each universe. Perhaps in some universe there is a being with incredible skills that will put Goku and his friends in serious trouble, and make it difficult to win this tournament organized by Zeno sama.
Ultimately, viewers wait in anticipation for the arrival of the next saga.