'Dragon Ball Super' makes it to the States in English - 'DBS' toy line demand rises
The incredibly popular 'Dragon Ball Super' English dub hit as promised on 7 January - 'DBS' toys franchise to come?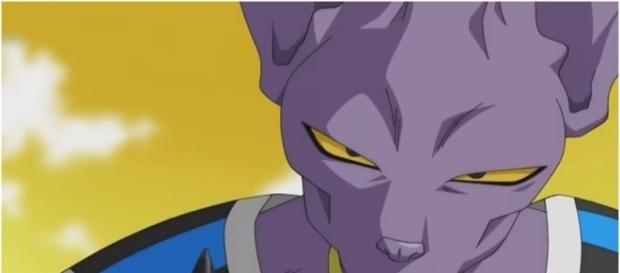 "Dragon Ball Super" (DBS) powered into the top ten most trending topics on Twitter (USA) on 7 January after the long-awaited English Dub finally became available.
"DBS" is an incredibly popular anime and the toy line demand is already showing signs that this will be highly profitable.
In October last year, Bandai and Toei announced plans to release a line of "DBS" toys.
They projected at the time that this would happen in the summer of 2017. As it is winter now in the USA, this would seem a bit odd as the successful launch of any movies, games and tv series usually coincide with the toys.
However there are a number of pre-orders available for January and February, so this summer line could refer to the different worldwide seasons.
'Dragon Ball' screams into the top tweets
Dragon ball Super is currently 1 of the top trending topics on Twitter!! #DragonBallSuper pic.twitter.com/wmcy6A0Mnt

— Toei Animation (@ToeiAnimation) January 8, 2017
Toonami debuted the Funimation dub of "DBS" on January 7th, 2017. Pop Culture at Complex dot com tells us that the series has a "fervent" fan base." They also wrote that the U.S. is home to a "legion of "Dragon Ball" fans, as so many of them have been able to see "the English dubs of the Z fighters' journeys." Feedback from the fans has been great and Twitter is full of praise.
They did an amazing job with #DragonBallSuper dub. It's is so awesome. pic.twitter.com/Q0DQ4RiLsp

— Living Ichigo (@livingichigo) January 8, 2017
Demand for 'Dragon Ball Super' toys
Demand for toys is high and black Nova Toys is already advertising for pre-orders to be available on limited products. Their Super Saiyan Son Goku which is set for release on 2nd February this year and is set to sell at the opening price of $107.
DBS Figures promised that "Toei Animation had tapped licensee Bandai to launch a new (DBZ) toy line." Toywiz have pre-orders on "DBS" toys available and so far their range includes,
"Dragon Ball Z" Big Budoukai
"Dragon Ball Z" Styling Son Gohan
The must-have Goku and more.
These toys range in price from around $14 to $40.00
Bonanza and eBay are trading these toys and this is a fantastic opportunity to both buy and sell "DBS" toys online.
This toy franchise line is going to be big - so if you are into anime, 'DBS' and collecting the PVC toys, now is the time to start your collection. Bear in mind "DBS" has been around for a long time and the popularity of the series is only growing across the world.
If you are not into 'DBS' now is the time to check it out by watching the trailer here
Click to read more
You will watch a video to read the news
or