'Dragon Ball Super': chapters 74, 75, 76, and 77
These are the summaries of chapters 74, 75, 76, and 77 of 'Dragon Ball Super.'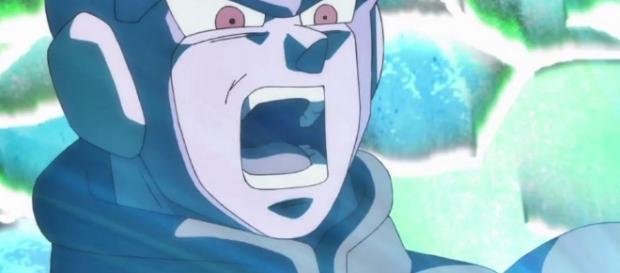 A few moments ago, this information was filtered through the Japanese press, summaries along with some titles of chapters 74, 75, 76, and 77 of "Dragon Ball Super." Here we show you in detail.
Chapter 74:
Synopsis: Gohan's superhero identity is becoming a movie. Gohan is hired by Barry Carn, the stingy star who makes the Grand Saiyaman. While Gohan struggles with the movie, the alien leaves Watagash en route to Earth, with intentions that are not very good, to say the least. Watagash is attracted by the darkness in the heart of the people and it infects those hearts with that darkness.
The more evil they have, the more they increase their power.
Screenplay: King Ryu. Director and graphic writer: Sato Masanori. Supervisors of animation: Tsutomo Ono & Yukihiro Kitano.
Chapter 75:
Synopsis: Goku is bored because he does not have a person to train with, so Chi-Chi calls Gohan, who transforms into the Great Saiyaman and charges against Goku, but...
Screenplay: Tomioka Atsuhiro. Director and graphic writer: Ryota Nakamura. Supervisors of animation: Shuiichiro Manabe & Koji Nashizawa.
Chapter 76:
Synopsis: Still bored, this time Goku wants Krilin to be his training partner. This suggests that they train together with Master Roshi, as in the old days. As part of their training, Master Roshi orders them to bring him the "lawn of paradise," a forest herb. In the forest they encounter Freezer, Majin Boo, Cell, and other old enemies with whom Goku has fought.
Screenplay: Tomioka Atsuhiro. Storyboard: Hatano Kohei. Director: Hiroshima Hideki. Supervisor of animation: Masahiro Shimanuki.
Chapter 77:
Synopsis: When Goku goes to Bulma's house to train with Whis, he finds that her belly has grown, and he learns that she is pregnant with her second child. What's more, she has a light soon, and Vegeta is very nervous, and cannot calm down.
Screenplay: Tomioka Atsuhiro. Director and graphic writer: Kazuya Karasawa. Supervisor of animation: Yoshitaka Yashima.
Stay tuned for further news as it becomes available.