´DBS´: synopsis of episodes 74-75-76-77 revealed. Bra finally appears
We show you in exclusive the latest details filtered recently of the next episodes of the series.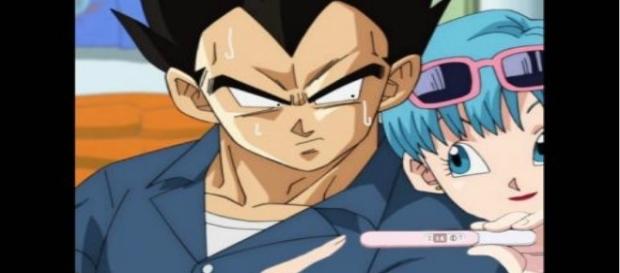 The end of the last chapters of the series of "Dragon Ball Super" is getting close, and as always we bring you a preview before the great end of this exciting saga of Akira Toriyama. The official synopses of episodes 74-75-76 and 77 of the series have been revealed. According to the latest revelations, episode number 77 will denote the epic finale of this saga, which will start the long awaited martial arts tournament, where we will see for the first time new transformations of Goku and Vegeta, as well as the powerful new techniques of the Z warriors. Next, we share with you all these new details revealed by a Japanese source close to Bandai and Toei Animation Company.
Episode 74: For what you love! The indomitable Grand Saiyaman!
Synopsis:
With Gohan's identity as a superhero, the Great Saiyan becomes a movie. The mystic warrior is assigned with the double role of Barry Carn, the stingy actor who acts as the Great Saiyaman in the film. While Gohan gives his best effort in the film, the parasitic alien Watagash lands on Earth with evil purposes. Watagash is attracted to the dark side of people's hearts and infects them; the more evil they have, the greater the available power.
Episode 75: No title name confirmed yet!
Synopsis:
Goku has no one to train, so Milk contacts Gohan who becomes Great Siyaman to fight Goku. (The name of this title has not been confirmed yet).
Episode 76: No tittle name confirmed yet!
Synopsis:
Goku wants Krilin to be his training partner. Krillin has the idea that they should both train with Master Roshi like the old days. In the middle of the training, Master Roshi tells them to bring the (Grass of Paradise), an herb that is in the woods.
In that forest, the warriors meet with Freezer, Buu and Cell among other old enemies, with whom Goku and his friends fought before. (The name of this title has not been confirmed yet).
Episode 77: No tittle name confirmed yet!
Synopsis:
Goku goes to Bulma's house to contact and train with Whis, but he is surprised that her belly has become big and that she is pregnant with her second child, and that she is more about to give birth soon. Vegeta is very upset and cannot keep calm.
Next we will show you the progress of the upcoming chapter of the series, with some leaked information about this saga.
Enjoy it and stay tuned. And, in the meantime, we await the arrival of the next chapter.