'DBS': Daishinkan's new macabre plan is revealed
The angel and most powerful protector of the creator Zeno Sama will shake up the 12 universes.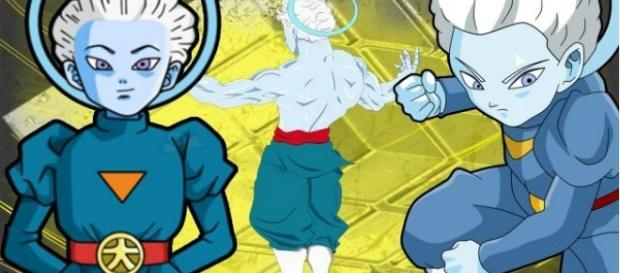 There has been a lot of speculation regarding the official trailer of the tournament of all universes. However, the theories are more focused on the subject line in the new powers that each warrior will offer. However, there is a theory that has remained and it is probably seen as one of the most successful at the moment. Recently a Japanese magazine has revealed the supposed plan of the powerful warrior known as Daishinkan, which, according to this source, has planned something big for the tournament of the 12 universes.
Next, we will share with you the latest news about the upcoming saga of "Dragon Ball Super," and the upcoming tournament to begin in February. Let's see what it is about.
The plot
This new saga of survival will have a leader in the fighting section -- Daishinkan. However, above him are the tournament leaders of all the multiverses, that is, the God (Zeno Sama), who belongs to the Trunks timeline of the future, and the present one. In addition to this, keep in mind that a few months ago, there was an interview with the creators, and, according to what they revealed, there will be a powerful enemy that will shake up the 12 universe.
With this, there has been speculation regarding who this villain could be, and whether or not it could very well be Zamasu, but in the version of the merger with Black Goku. It turned out to be false, since his power probably only surpassed slightly the power of the destroying God (Bills), but not enough to face the merger of Goku and Vegeta.
The new plan of Daishinkan
Daishinkan is considered one of the 5 most powerful warriors of all existence. According to Shonen Jump, this warrior has a new plan of attack -- a new technique.
The magazine did not give many details about it, however, it is speculated that only Zeno Sama will be above this powerful warrior. Next, we will show you the progress of the upcoming arc, with some leaked information about this saga. Enjoy it, and stay tuned. And, in the meantime, we await the arrival of the next chapter.