The argument whether or not 'Die Hard' is a Christmas movie flares anew
Newspaper editor claims that the Bruce Willis action film could have taken place at any time of the year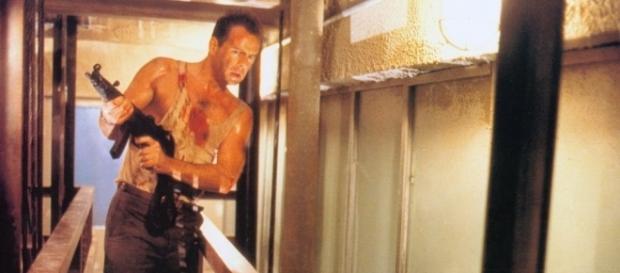 One of the perennial debates that flare out around the holidays is whether or not the 1988 classic movie "Die Hard" is or is not a Christmas movie. The meme on social media is that "The world is divided into two groups of people: those who think that "Die Hard" is a Christmas movie and those who are wrong." Now Washington Examiner editor Jason Russell plants himself in the latter camp with an editorial that states, "Die Hard is Not A Christmas Movie. That's a Compliment."
For those who have not seen "Die Hard," Bruce Willis stars as a New York police officer who travels to Los Angeles to reconnect with his estranged family during the holidays.
He attends a Christmas party at a Japanese firm in the Nakatomi Plaza building intending to meet with his former wife, an executive with the company. Instead, a group of European terrorists led by a man played by the late Alan Rickman shows up. Gunfire, explosions, mayhem and death ensue.
Russell suggests that the movie, which was actually a summer release, could have been set during any holiday at all or nor holiday, The Christmas setting was just background and did not, in and of itself, drive the plot.
Russell falls in his thesis because he fails to recognize the power of irony that setting an action movie during Christmas represents. Willis wants to have a traditional Christmas with his family, presents under the tree, turkey dinner, maybe some caroling. Instead, he gets to fight for his life and that of the hostages, including his former wife, inside a building owned by a Japanese company against European terrorists.
The one scene that illustrates this use of irony is the one where Willis' character dresses a terrorist he has just killed in a Santa hat and sends him down the elevator to the floor where the terrorists are holed up with a message: "Now I have a machine gun.
Ho Ho Ho." Santa has just given a present to the terrorists, and it is a lump of coal. But the present that the movie has given a generation of audiences has been priceless.