'Teen Mom OG' Ryan Edwards is engaged, who is his fiancee Mackenzie Standifer?
Reality star Ryan Edwards just announced on Instagram that he is getting married.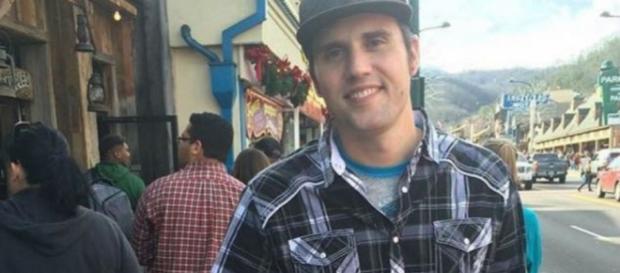 Ryan Edwards will soon follow in his ex-girlfriend's footsteps by tying the knot. Just months after Maci Bookout got married to Taylor McKinney in Tallahassee, Florida, Edwards has announced that he and Mackenzie Standifer are getting married.
On December 15, Starcasm confirmed the news of Edwards' engagement and revealed that the last few months have been quite eventful for the reality star. In addition to facing rumors of a possible pregnancy due to a tweet about becoming a father again (which he quickly deleted), Edwards faced allegations of drug use after he was seen appearing to be bug-eyed and out-of-touch on "Teen Mom OG."
In the Instagram photo of what is believed to be Standifer's hand, a large, oval-shaped diamond is seen.
In the caption of the photo, Edwards wrote, "A getting married."
Ryan Edwards introduced Mackenzie Standifer on 'Teen Mom OG' season six
After splitting from Shelby Woods, Edwards briefly dated a woman named Jordan Brown. Then, at an unconfirmed date, Edwards struck up a romance with Standifer and during season six, she was seen meeting with Bookout and McKinney. While Edwards and his former girlfriend, Bookout, the mother of his 7-year-old son, Bentley, haven't always gotten along, they seemed to turn over a new leaf during season six and when Bookout walked down the aisle, Edwards and his parents were in attendance.
When will Ryan Edwards get married?
Although Edwards announced his engagement on Instagram, the reality star hasn't shared any details regarding when or where he intends to get married. As for Mackenzie Standifer, it is unclear if she has said anything at all about her engagement and upcoming marriage. In recent months, Edwards has cut back on social media and rarely shares new updates.
Ryan Edwards and his co-stars, including Maci Bookout, Catelynn Lowell and Farrah Abraham, recently wrapped filming on the 6th season of "Teen Mom OG" and thus far, there has been no official confirmation from MTV in regard to the continuation of the series for season seven.
Click to read more
You will watch a video to read the news
or