Tarek El Moussa girlfriend: 'Flip or Flop' star dated his former nanny?
The 'Flip or Flop' star may have engaged in a relationship with one of his past employees.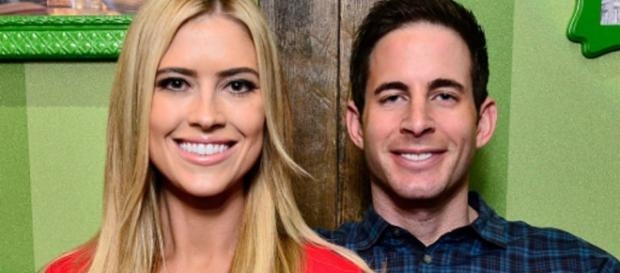 Did Tarek El Moussa cheat on his wife Christina? Following news of the "Flip or Flop" couple's split, a source claims Tarek engaged in a relationship with their former nanny, but according to the source, the alleged courtship between the two didn't begin until September, months after he and Christina walked away from their marriage.
On December 17, TMZ claimed Tarek had hooked up with his former nanny, 23-year-old Alyssa Logan, who was working as an assistant to the television star -- and as a caretaker for his two children, Taylor Reese, 6, and Brayden James, 1.
Tarek's nanny wasn't his nanny when they were dating
While the story may remind some of the scandalous rumored romance between actor Ben Affleck and his kids' former nanny, Christine Ouzounian, which was reported around the time he split from wife Jennifer Garner, Tarek and Alyssa's alleged relationship didn't begin until four months after he and Christina separated. According to sources connected with Christina and Tarek, he basically fired Alyssa when he began to have feelings for her.
"When [Tarek] began having feelings for [Alyssa Logan], he was warned NOT to date her while she was still an employee," TMZ explained to readers, adding that once he canned her, they were able to begin their romantic relationship.
Tarek and Alyssa reportedly split in October
In a video shot in October and shared by TMZ, Tarek and his then-flame were seen attending a Florida Georgia Line. However, according to the report, their relationship didn't last and later that month, they called it quits after a weeks-long fling.
Christina El Moussa may have a boyfriend
Earlier this week, a TMZ report named Gary Anderson as Christina's potential love interest. According to the report, Anderson previously worked as a contractor for Tarek and Christina and months after the television stars split, they reportedly began dating.
To see more of Christina and Tarek El Moussa, don't miss new episodes of "Flip or Flop" on HGTV every Thursday night at 9 p.m.
Click to read more
You will watch a video to read the news
or