Ronnie Magro and Sammi Giancola 2016: when did 'Jersey Shore' couple break up?
Ronnie Magro is currently dating Malika Haqq. What happened between him and his ex-girlfriend, Sammi Giancola?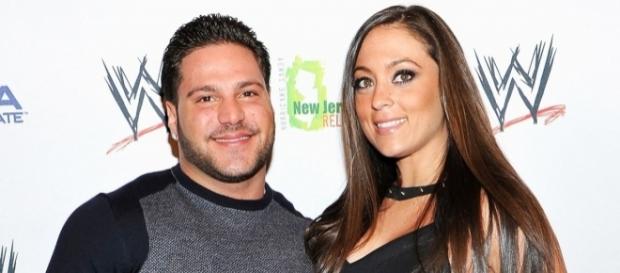 Ronnie Magro is preparing to star in a new reality show about his single life, but currently, the former "Jersey Shore" star is not single. In fact, he's dating another reality star and no, it is not his on-again, off-again girlfriend, Sammi Giancola.
Months after Magro and Giancola parted ways, Magro has confirmed his relationship with Malika Haqq, a frequent guest star on "Keeping Up With the Kardashians" and longtime friend of the family. During an interview with E! News on December 9, Magro and Haqq opened up about their new romance, which began on the set of E! Network's "Famously Single."
"We had a lot in common from the start and it was an instant friendship.
The attraction quickly became a mutual romance," the couple told E! News in a statement, adding that their support for one another throughout the show made them strong.
Ronnie Magro dated Sammi Giancola after meeting on 'Jersey Shore'
Not only did Magro and Giancola date while filming the MTV series, they also moved in together after the show wrapped and had been dating on and off up until very recently. While it is unclear when and why the couple parted ways months ago, they were together in April when they traveled to Mexico and Europe for vacation. Then, during an appearance on "Watch What Happens Live" in September, Giancola confirmed they had split yet again.
Ronnie Magro's 'Jersey Shore' co-star found love on 'Famously Single' season one
As fans of the reality series may recall, Magro's "Jersey Shore" co-star, Paul "DJ Pauly D" Delvecchio, appeared on season one and hit it off with fellow cast member Aubrey O'Day, formerly of the girl group Danity Kane. Although Delvecchio and O'Day have split and made up a couple of times since appearing on the show, they seem to be going strong at the moment and regularly share photos of one another on their social media pages.
To see more of Ronnie Magro and Malika Haqq, don't miss the second season of "Famously Single" when the series returns to the E! Network in 2017. Thus far, a premiere date has not been announced.