New story arc in 'Dragon Ball Super' officially confirmed
Titles of next chapters have been filtered, and they seem to reveal the return of charismatic character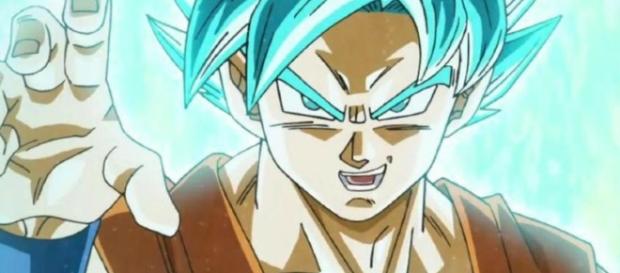 'Dragon Ball Super'
Important information has been filtered about the new story arc of "Dragon Ball Super," thanks to the prestigious magazine V-Jump, which revealed the titles of chapters 68 to 71. The titles of the next episodes are:
Episode 68: "Come here, Shenron! Whose Dream Will Come True?"
Episode 69: ""Goku vs. Arale! The Earth Comes to an End Due to their Battle!"
Episode 70: "Challenge from Champa! Let's Fight in Baseball!"
Episode 71: "Goku Dies! Assassination Order That Must Be Performed"
The titles are official
These titles are official; however, they seem to be filler chapters, because they do not follow a line in the argument.
On the other hand, the title of episode 68, could be about the reconstruction of the earth of the future, although it is quite difficult as Shenlong's powers overtake space and time, because they are quite limited in comparison with their fellows.
Since episode 69 the filler chapters begin, when Arale is included in an episode, fighting in a purely humorous battle and not the typical fighting of a saga's end. We also have episode 70 as another filler by Toei Animation, because the title does not say much and only gives the impression of being a humor chapter.
Episode 7 enigmatic
Episode 71 seems to be s0 enigmatic, leaving a great mystery, in which it is presumed that an unknown character from Universe 7 hires Hit to assassinate Son Goku. Will it be the beginning of a new official saga?
Other sagas have already started with Son Goku dead from the beginning. However, it's doubtful that this option now could be the beginning of a new saga or, in its defect, that is the term of a stuffing saga. By the way, Toei Animation must have noticed the charisma that possesses the strongest fighter of the Universe 6; if they did it, maybe they would want to get advantages with the character.
What you think?
For further information regarding the next arc of the series, check out the video below:
The next arc of Dragon Ball Super has been revealed and it involves the return of the Legndary Assassin Hit as well as the return of Champa and more adventure with Goku and friends!
Click to read more
You will watch a video to read the news
or