Mike Shay's bandmate blames Scheana Marie for divorce, claims she lied about drug use
Scheana Marie is under fire. Did the 'Vanderpump Rules' star lie about Mike Shay?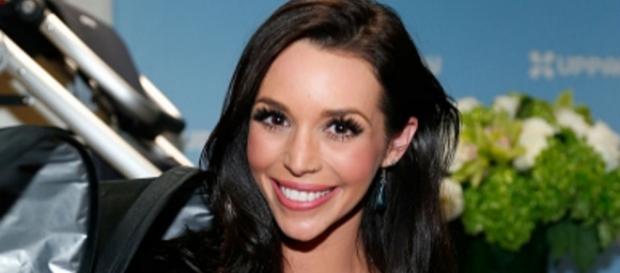 Mike Shay's friend and bandmate, Nicole Arbour, is coming to his defense. Following allegations claiming Shay had gone missing and possibly relapsed, Arbour is speaking out against Shay's wife, Scheana, and telling all about the "Vanderpump Rules" divorce.
In an interview with Radar Online on December 2, Arbour revealed that at the time Scheana claimed her husband was missing, he was actually performing -- and the reality star knew exactly where he was. In fact, Arbour claimed Shay was on the red carpet and according to Radar Online's report, she shared a video of them together on Instagram during the event.
In addition to confirming the stories of a missing Mike Shay were completely false, Arbour went on to suggest that his divorce was "definitely Scheana's fault." Arbour even claimed Scheana had tried to sabotage her husband's live show out of jealousy.
Was Mike Shay getting more attention than Scheana Marie could handle?
"She's jealous that [Mike Shay] was getting more attention than her," Arbour claimed, revealing her belief that Scheana made up the allegations of drug use against her husband in an effort to solidify her "Vanderpump Rules" season five story line.
"That's what sparked [Mike Shay and Scheana Marie's] breakup," Arbour said.
Nicole Arbour went on to slam "disgusting" Scheana Marie for throwing her husband under the bus when he's been completely clean and sober. She also said Shay was happy and busy working on something he was passionate about.
Mike Shay is doing "good," despite news of his divorce from Scheana
"He's good," Arbour said of how the musician was coping with his split. And his family and friends are sticking by him as his divorce continues to play out in the media.
In fact, Arbour claimed Shay's family was not at all surprised by the idea that Scheana Marie would use him for stories and further publicity.
To see more of Scheana Marie and Mike Shay's marriage, check out new episodes of "Vanderpump Rules" season five which air on Bravo TV every Monday night at 9 p.m.
Click to read more
and watch the video
or