'Flip or Flop's Tarek and Christina El Moussa are dating other people after separation?
The 'Flip or Flop' stars have reportedly moved on from their marriage.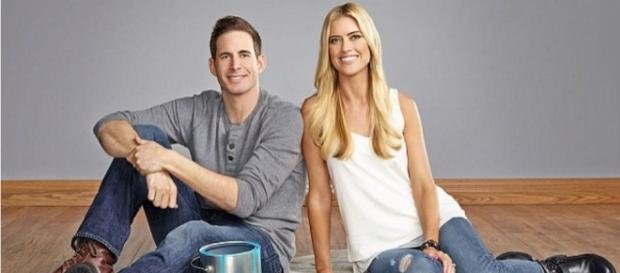 Tarek and Christina El Moussa have not only separated -- they've apparently moved on from their marriage and began dating as well. According to a new report, the "Flip or Flop" pair parted ways earlier this year and have been seeing other people in the months since.
On December 12, People Magazine revealed the former couple has not been living together since May and said they are currently sharing time with their two children, daughter Taylor Reese, 6, and son Brayden James, 1. In addition, the outlet noted that Christina's relationship with a fellow design industry professional has turned romantic. As for Tarek, he is reportedly dating "other people" as well, although no details regarding his potential new girlfriend were revealed.
Tarek and Christina El Moussa didn't split due to cheating
Although the television stars may be moving on from their relationship at this point, the People Magazine source confirmed that infidelity was "not at the core of their split," nor was their decision to separate the result of a "harrowing altercation" this past spring.
"We had an unfortunate misunderstanding about six months ago and the police were called to our house in an abundance of caution," the couple said in a statement to the magazine, adding that there was no violence and no charges were filed against either party.
Christina El Moussa and her kids are living in their family home
Following the alleged incident in May, Christina and her two children moved in temporarily with their nanny while Tarek prepared to vacate their family home. Then, after Tarek moved out, Christina and their children moved back into the home.
Also in their statement, Christina El Moussa and her former partner, Tarek, confirmed that they would be continuing to work together both as a family and in their profession. The former couple is currently starring alongside one another in the seventh season of "Flip or Flop," which airs every Thursday evening on HGTV at 9 p.m., and production on season eight is expected to move forward as previously planned.
Click to read more
You will watch a video to read the news
or