'Flip or Flop' breakup; Tarek El Moussa on Instagram after Christina El Moussa divorce?
Tarek El Moussa and Christina El Moussa have split and on Wednesday, he spoke out about his crazy week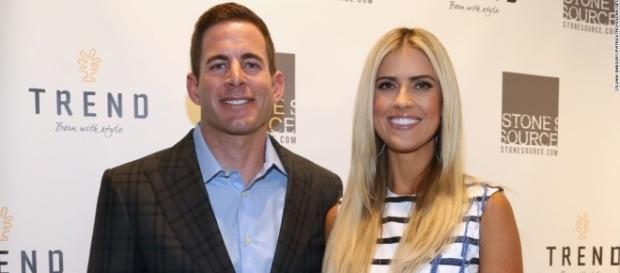 Tarek El Moussa is in the midst of a scandalous split -- even though he and his wife, Christina, have been broken up since this past May. As the estranged couple continues to be seen in new episodes of HGTV's "Flip or Flop," Tarek has returned to his Instagram account where he shared a photo of himself and his oldest child, 6-year-old daughter Taylor Reese.
"Me and the love of my life crushing it!!! It's been a crazy few days but we love our kids soooo much!! My heart and soul," Tarek wrote in the caption of the photo.
Tarek El Moussa and his wife share two children together, Taylor, and their youngest child, 1-year-old son Brayden James, who celebrated his 1st birthday just months ago -- with both parents. Although the estranged couple are no longer romantically involved, they continue to remain united for their kids and were sure to celebrate Brayden's big day as a family
Christina and Tarek have been separated since May
The television stars confirmed their separation on Monday, but they actually parted ways back in May after an alleged incident involving Tarek and a gun.
While it was previously suggested that Christina feared possible suicide, she and Tarek later confirmed that the report was a misunderstanding and claimed Tarek had a gun only to protect himself as he ventured off onto a hiking trail near their home.
The 'Flip or Flop' couple is dedicated to co-parenting
Following their breakup, Tarek and wife Christina have continued to spend time as a family for the sake of their children and online, fans can see regular proof of just that. On Instagram, both Christina and Tarek have shared recent photos of themselves and each other with their two kids -- and have also posted photos together.
Meanwhile, on their joint Facebook page, they recently confirmed a visit to Santa with Taylor and Brayden.
To see more of Christina and Tarek El Moussa, check out new episodes of their house-flipping series on HGTV, "Flip or Flop," which air this and every Thursday night at 9 p.m.
Click to read more
You will watch a video to read the news
or