'DragonBall Super': Official synopsis of the new saga: 'Tournament of the 12 Universes'
We show you in exclusive the official synopsis obtained from the Japanese series webpage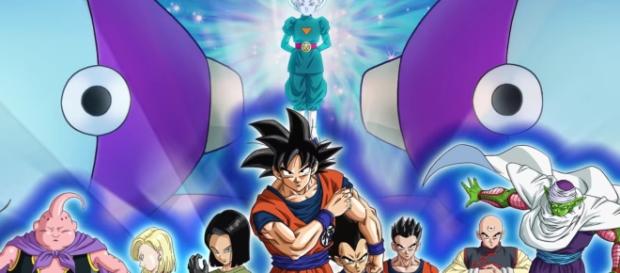 Just a few hours ago, an image has leaked with the 10 most powerful warriors of Universe 7. And barely a few minutes ago, Toei Animation has confirmed the official synopsis of the next upcoming saga, and all signs point to the celebration of the 12 Universes Tournament.
Official synopsis for the "Universe's Survival" saga
Ten warriors will represent Universe 7 in the tournament set up by Zeno. The saga will be named "Universe's Survival" and its premiere will be on February 5th of 2017. Finally, and as a consequence of Goku's request, the tournament organized by Zeno-sama it's about to begin! But this may also mean that the end of the universes is about to begin.
What does this mean? What destiny awaits for the winners and the losers of the tournament? How will each elite team be composed?
The producer Shunki Hashizume released the following statements: "The new saga's storyline begins and Goku and the rest will have to team up to face the challenge. Android 17, 18 and even Majin Buu will join the fight, and I just can't hold my enthusiasm. Surely we will see some really intense battles with elite presentations for each universe".
It looks like if Universe 7 loses, it may be destroyed, but we must yet see what the terms of the tournament are.
It has not been confirmed yet, but if the 12 Universes are to participate, then we should expect 120 characters, of which we only know 10. We must also consider that if Universe 6 brings up the same warriors they did in the last tournament, then we've got data on another 5 characters. Who will the still unknown 105 characters be? Will we see them all? What if Goten and Trunks doesn't participate? Will they be treated as kids once more?
On another subject
It was also confirmed that Android 17 is currently working as a forest ranger, or at least we conclude so because of the bracer he is wearing in the official image.
We can also se both Zenos and the High Priests as the official heads of the tournament. Everything looks exiting, but sadly we will still have to wait until February to enjoy the new saga. Will you miss it?