'Dragon Ball Super': why doesn't Hit refuse to kill Goku?
We analyze the reason why the assassin of the universe 6 does not refuse to end the Saiyan's life.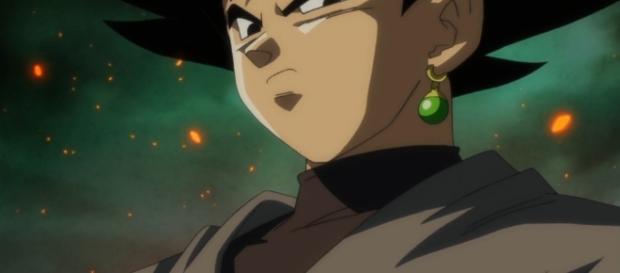 After the confirmation that Hit will be in charge of killing Goku, many are the theories and questions that hover in the network ahead of the next episodes of the series of ''Dragon Ball Super." Among all these questions, there is one that is impossible to avoid. Why doesn't Hit refuse to murder Goku? Certainly, this is one of the big unknowns of the series at present, since Hit will attempt to assassinate the Z warrior in the next episodes. Next, we show the latest about this fearsome being and what will be his role in the next saga of Akira Toriyama. Let's see.
The plot
As we know, Hit is a hit man and that is his duty, we know that the relationship that he had with the Saiyan in the tournament was cordial, and he even returned the favor of the Z warrior. After this, the relationship between both was relatively good and that is why we wonder why the strongest killer in the universe will decide to end the Saiyan. After announcing the return of this killer, many rumors have surfaced in social networks, so much so that fans have put aside the end of the series, to focus on the new saga and the new happenings to come.
Along with these rumors have come to light several theories from Japanese magazines related to this anime. Next, we will share with you three theories by Shonen Jump magazine.
Shonen Jump theories
His pride as a killer does not allow him to turn down the job. Maybe, being a killer by nature, he cannot afford to turn down the job and that's why he makes the decision, even if he's not quite sure of murdering the target.
It's a big challenge for him. Certainly, killing this beloved warrior will be a challenge for the assassin, since in his words; no one ever resisted the blows that he dished out like Goku and Vegeta did.
After this, we think that he will take this work as his greatest challenge and try to hunt the Saiyan warrior at all costs.
While the hitman is a cold and indifferent being, we know nothing of him, much less his origins. The theory is that a loved one will be threatened.
Next, we will show you the progress of the upcoming chapter of the series, with some leaked information about this saga. Enjoy it, and stay tuned. And, in the meantime, we await the arrival of the next chapter.
Click to read more
You will watch a video to read the news
or