'Dragon Ball Super': what does the appearance of Gohan at the end of the Trunks saga mean?
We answer one of the most mysterious questions of the previous saga, the Trunks saga of the future.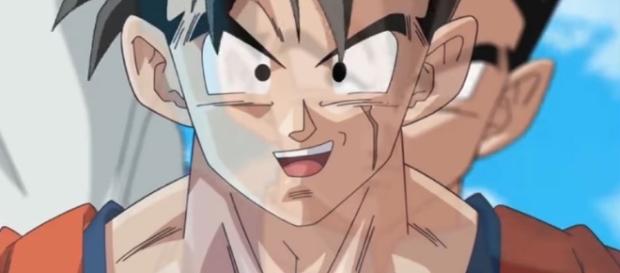 Future Trunks saga
The Trunks saga was the most successful to date. However, many fans have complained about time travel, distortions of the timelines and the ending that had Trunks as a protagonist over #Goku and Vegeta. In addition to all those debates, this has also remained a mystery among fans. Why did Gohan appear at the end of the saga, and what does this mean?
First, Gohan has had a more than secondary role throughout "Dragon Ball Super." He has only excelled in some punctual opportunities but with catastrophic results (fight against Bills, fight against Golden Freezer). However, his appearance at the end of the Trunks saga was something very strong and symbolic.
Trunks and Mai
Trunks and Mai lost everything, their world, their close loved ones, the children of resistance, Yajirobe, the soldiers, all were dead after the final attack of Zamasu that virtually destroyed the Earth and made it a horrible place. In that sense Trunks failed and that failure returned to his eyes when he saw Gohan and remembered his Gohan (his timeline) master. He was frustrated, but in the end he saw the drive of Gohan and remembered that at least his teacher lives in the Gohan of that timeline, where the world exists and the vast majority of his friends are alive, at least that world has been defended.
To our criterion was one of the best moments of the series loaded with meaning and emotion, this time Toei Animation takes all the laurels, the end of saga was really excellent.
Then it will be analyzed if it is really consistent for Trunks to eliminate the body of Zamasu or not, if Vegetto should have appeared longer, if Bills had to travel to the future (although he said that he could not do it for his role as God destroyer) and so on. Also some fans have strongly criticized the method of the Genkidama sword of Trunks and the way in which it cut Zamasu.
On our side we have already stated that it does not seem to us that Trunks was the destroyer of Zamasu's body since Vegetto had weakened him greatly and that even Trunks did it with the energy of all the others (including that of Goku and Vegeta), and that is a lot to say.
Click to read more
You will watch a video to read the news
or