'Dragon Ball Super:' what does Hit do to Goku?
The frightening and bloody battle for the eradication of the Saiyajin of the universe seven.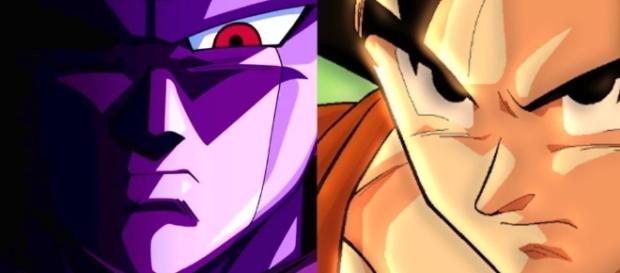 The new saga
The new saga of the emblematic animated series "Dragon Ball Super" is getting closer and closer to its eventual premiere on Saturday, the 17th of December of the present year. While there have been many theories circulating social media since it was announced that the new saga was soon to arrive, fans can only wait in anxious anticipation for the eventual premiere -- and it cannot come soon enough.
The event about which the whole fan community of the series has been speaking, is of the great rumor of the possible death of Son Goku, the charismatic warrior Super Saiyan belonging to the universe 6, whom we all have endeared for his valuable way of being.
Nevertheless, his life seems to be at risk once more. If you ask yourself why the whole world assumes that Kakarotto might die again, it's because this rumor arose following the revelation of the title of the chapter number 71, which would be the origin point of a new saga, in which the title of that chapter says, in no uncertain terms, that someone seeks to, essentially, murder Goku.
It is presumed that the assassin Hit has the task of eliminating our hero, since in a recent image it is possible to estimate that the new plot will take Hit as a co-protagonist of the history.
What is assumed is that such a terrifying plan has been contracted, to be carried out. This might be the reason for which the assassin of universe six is ready to eradicate forever the Super Saiyan blue god of the universe seven.
Goku dies again?
Though it's true that it would be neither the first, nor the second time that Goku dies in the whole series, since he already died in past occasions.The first time was when he went to face his brother Raditz, who had come to the land in search of Goku. Pitifully, both lost their lives -- the product of the Makkakonsappo of Piccolo.
The second time was when the android Cell in his second form was on the verge of destroying the entire planet with an explosion, but Gokú prevented the catastrophe. Stay tuned for the upcoming saga.