'Dragon Ball Super': weekly audience
Find out how the audience numbers fared for 'Dragon Ball Super' this week.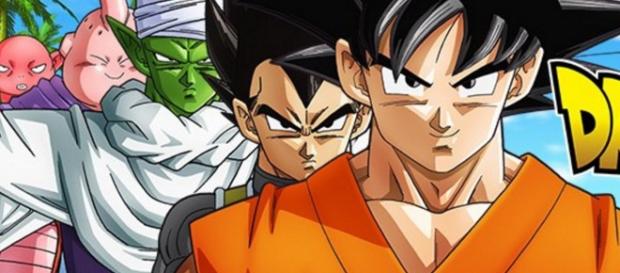 As each week progresses, we have the results of episode 72, in which we could see Goku again face the legendary murderer of the universe 6: Hit. At the end of this chapter, it was revealed that Goku is the one who ordered his own execution, due to the fact that he wanted to fight again against Hit, and both Whis and Vados helped to make that happen.
The list of the 10 most watched anime in Japan from the 19th to the 25th of December is as follows:
"Sazae-san" - 11.9%
"Chibi Maruko-chan" - 9.5%
"Detective Conan" - 7.2%
"One Piece" - 6.1%
"Dragon Ball Super" - 5.6%
"Time Bokan 24" - 4.4%
"Anpanman" - 4.3%
"Yo-kai Watch" - 3.6%
"Curious George" - 3.5%
"Shaun the sheep" - 3.5%
The facts
As it is already a custom, "Sazae-san" and "Chibi Maruko-chan" occupy the first and second place of the list, "Detective Conan" (in comparison to the previous week) climbed to the third position of the ranking.
"One Piece" fell in audience but got a decent fourth place, while series like "Doraemon" and "Pokémon" simply do not appear on the list.
After several weeks above 6.0%; "Dragon Ball Super" scored a 5.6% with episode 72, a decrease of 1.1% compared to the previous week (6.7% for episode 71). In spite of this fall, the series rose to the fifth position, obtaining a good place within the Top 10.
Next episode
Although this week there will be no transmission of "Dragon Ball Super" for New Year celebrations, the advance and synopsis of the next episode tell us that the protagonists of it will be Gohan and Mr. Satan, who will be involved in the shooting of a film of the Great Saiyaman.
We will also see Jaco following the trail of a criminal who has escaped. No doubt it will be an episode that will entertain with a dose of humor, along with the action.
It is also worth noting that for the episode 73 (which will be released on Sunday, January 8), there will be a new ending which will be performed by the band The Collectors. In the meantime, fans will have much more to look forward to as we await the arrival of the next saga.