'Dragon Ball Super': titles of episodes 73 and 74, and the return of Gohan
We give you all the data regarding the return of the mystic warrior in the upcoming saga.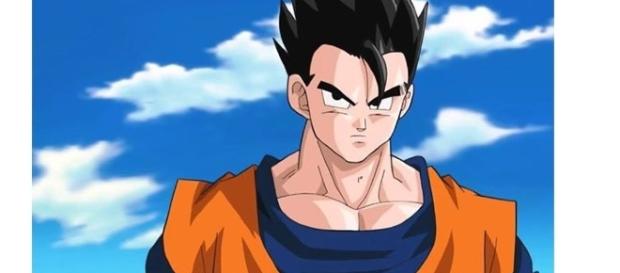 Although we all know that Gohan's "mystic warrior" was a name given by the fans, we believe that it is an interesting name to give him, even though we aren't sure if we will ever see him in that state again, or if he will be making use of the Super Saiyan transformation. What we do know is that Gohan will be appearing once more in the series as a warrior, and that he will be regaining his position as a main character in the next upcoming saga. Now, and after this great news, we will introduce the titles leaked by the Japanese media for episodes 73 and 74. Be warned, spoiler alert!
Episode 73: "Gohan becomes a movie star?"
Episode 74: "For the sake of what he/she loves!"
According to these titles, Hit's saga will last at most just 2 episodes, so that on episode 73 the storyline will center around Gohan, and possibly a movie of the Great Saiyaman.
Premiere dates for the next episodes
December
Episode 71 (Hit saga) – Premiere: December 18th, 2016
Episode 72 (Hit saga) – Premiere: December 25th, 2016 (still not entirely confirmed due to Christmas festivities)
January
On January 1st there will be no episode!
Episode 73 (Gohan's mini saga) – Premiere: January 8th, 2017
Episode 74 (Gohan's mini saga) – Premiere: January 15th, 2017
Episode 75 (?) – Premiere: Possibly January 22nd, 2017
Episode 76 (?) – Premiere: Possibly January 29th, 2017
February
Episode 77 (Survival Universe's saga) – Premiere: February 5th, 2017
We must note that the premiere dates of episodes 75 and 76 may be altered, and that there is a chance that there will be no episodes in those two weeks, and also the number of the first episode of the saga may not be 77. As long as we receive new data we will be sharing it with you.
We expect to have more data about this new saga next Saturday or Sunday, when the event of the V-Jump magazine takes place. During the event, the new storyline of Akira Toriyama's upcoming saga will be officially introduced.
We also expect, as Toyotaro said a few months ago, that this presentation will be in paper format (let's remember that the main artist of the Japanese series has said that within a short time the manga's story will be ahead of the anime's).