'Dragon Ball Super': titles of episodes 70 to 72 and the death of Goku
We discuss the latest news and spoilers about the next saga of 'Dragon Ball Super.'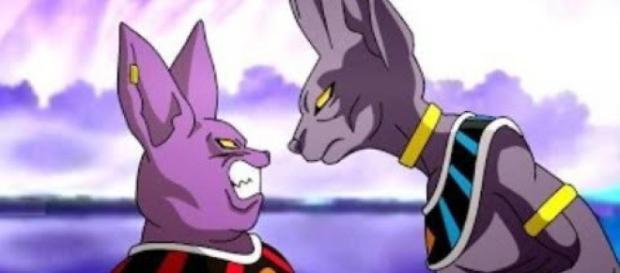 At this moment we are entering a transition before the new saga, the new Shampa tournament. However, we still do not know if this saga will be an original from Akira Toriyama or if it will simply be filler content between now and the beginning of the upcoming saga which will premiere in December. Until that happens we can only speculate regarding the new content and the details that are being revealed. So far the titles of episodes 70, 71 and 72 are known, which we will present below:
Titles:
Episode 70: "The Shampa Challenge.
We will play in baseball!"
Release: December 11th
Episode 71: "Goku dies! The order of the murderer to be executed."
Release: December 18th.
Episode 72: "Counterattack? An invisible ability to murder!"
Release: December 25th.
As we can see these titles provided by the Japanese press in the magazine NewType gives fans a guideline that we do not have in the weeks leading up to the start of the new saga. This is very good news after having several parts during the year. The other interesting news is that Goku seems to die in the next saga.
It is not confirmed but the title of episode 71 has been expanded a little in relation to what had been released before. Even the title of episode 72 speaks of a confrontation and nothing is said about Goku. Can Goku really die in a stuffed saga? Is this the original Toriyama saga without being stuffed?
What can fans expect in the upcoming saga, and how will the death of Goku once more impact the overall story arc?
At the moment we do not know, what is a fact is that in the tournament of baseball is an example of a filler episode.
Perhaps they are doing this just to allow the suspense and the anticipation to build. Either way, there are a lot of things that fans are looking forward to in the upcoming saga, and perhaps this is merely a way to keep fans hungry and wanting even more in the time leading up to the premiere. Though, is it plausible to see Goku dead again? Perhaps, but either way, this may provide a plot point to further the story in the next saga.
Click to read more
You will watch a video to read the news
or