'Dragon Ball Super': the return of the android 17 and Gohan
A new saga will be released in 2017, characters like Gohan and the android return.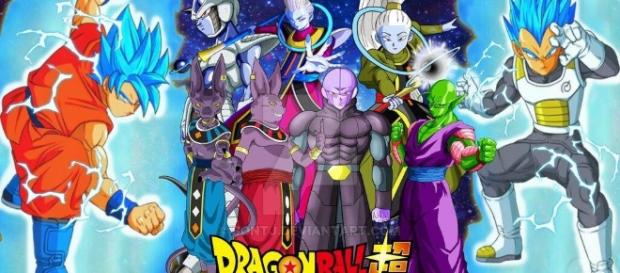 Recently an official image has been leaked, where we can observe the return of the android number 17 and the return of mystic Gohan. No doubt, in the image we appreciate that Gohan has returned to training. Apparently, Gohan was inspired to train for two great reasons: one to protect his family and another to fight any enemy threatening planet earth.
New saga
We noticed that the number 17 android will participate in this new saga that will be released in February, the details are not yet known, but apparently the tournament of the twelve universes will extend a little more.
The new saga is entitled: "The Universe of the Survivors." There will still be more chapters before the tournament begins for the twelve universes. Remembering a little, Android number 17, is brother of number 18, and said Android lives on planet earth, and does not appear much in the series.
Without a doubt, the good news is that Gohan will return to being a very strong warrior, all that is missing from Gohan is that he has a part of his hair protruding from his front. We still do not know what the new saga will be about to debut in 2017.
In the image of this article, we appreciate that the android number 17 dresses in another way, likewise, we also see his beloved sister. The teacher of Goku will also make an appearance in the new saga, undoubtedly the great majority will be excited to learn that the first son of Goku will return to train.
The tournament
The tournament of the twelve universes will start in 2017, but the exact date is not yet known. It is very likely that Gohan will participate in the tournament of the twelve universes.
Undoubtedly, this anime is the best of all. At first, the series repeated some scenes premiered in two films, but over time the series has given us a lot of emotion. Goku is the most beloved character of all anime, the main protagonist, and is the strongest of all.
We leave with the advance of chapter number 71, which will be released on December 17th, to begin this new saga.
Click to read more
and watch the video
or