'Dragon Ball Super': official titles of the January chapters
Great advances have been leaked from the new mini, official saga of Son Gohan.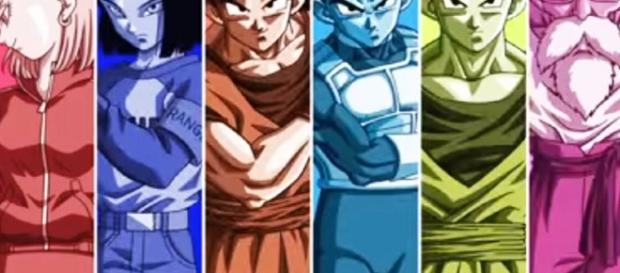 "Dragon Ball Super," the emblematic series created by Akira Toriyama, designed by the artist Toyotaro, and encouraged by Toei Animation, has closed the year with a great amount of popularity, since it has turned into one of the best Anime's of the moment in diverse parts of the world. It will be able to be enjoyed all over the world through being dubbed in several languages, as well.
The official titles
Recently, the first official titles of January were revealed, with their respective summaries. Nevertheless, it is necessary to stress that tomorrow there will not be an episode of the series due to the celebration of the New Year in Japan.
The chapter number 73 will be released exactly next Saturday, the 7th of January, 2017 (Sunday, the 8th of January in Japan), and will have the official title: "The terrible misfortune of Son Gohan! The warrior who fights for justice will have his own movie!"
The Saiyaman movie
The evil in planet Earth and in the entire universe must not have pardon, and for that reason we will see once again the powerful one -- the Great Saiyaman in the city. Everything begins when unexpectedly a notice comes in which Gohan finds out about that the Great Saiyaman and Mister Satan will have their own movie, being the first one interpreted by a recognized world actor (Barry Kaan), but for the sake of fortune, they want to form a part of his personage in the movie.
Nevertheless, a terrible enemy is approaching the land.
The chapter number 74 will be released next Saturday, the 14th of January (January 15th in Japan), and will have as its official title: "The great Saiyaman returns!"
In effect, the enemy of the previous episode finally has come to Earth, going by the name of Watagash, who glides to eradicate mercilessly all the inhabitants, possessing the dark side of his victims with a dangerous and potentially unknown parasite. The parasite extracts power and energy from these victims.
Pitifully, the actor Barry is a victim of the evil parasite and must engage in a terrible clash against Gohan.