'Dragon Ball Super': new saga revealed
The next storyline for 'Dragon Ball Super' has been leaked. Find out more here.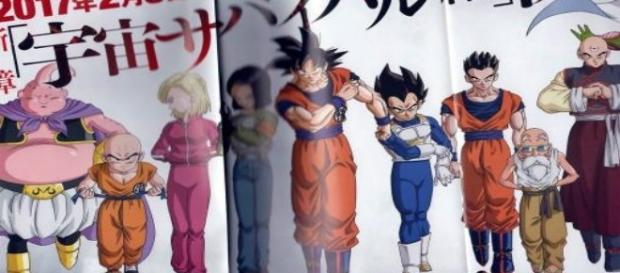 Amazing! When everyone thought that the new storyline would have as main protagonist Hit as the killer that would kill Goku, it has been leaked -- a surprising image of what will be the new saga, "Universal Survival." This is the title of this new arc. Apparently, Hit will only cover a mini saga of filler, although all the speculation thus far has dealt with the death of Goku in this mini saga, and, in this way, Goku would not have problems returning to the land of the living.
The new image revealed
In addition to all this, in the image revealed recently, we can observe the warriors that will be part of this new saga, finally it seems that the request of the fans was heard and we say this because in the filtered image we can see that Gohan has returned with his Saiko no Senshi outfit, wearing the same look he had in Boo's saga when he managed to reach the mystical level in ''Dragon Ball Z." Something really exciting, because next to nothing has been the equivalent of his participation so far in ''Dragon Ball Super."
In addition to this, another character that we haven't seen for a long time is supposedly going to make an appearance.
It is the same android number 17. Also, Majin Boo, Krilin, A-18, A-17, Goku, Vegeta, Gohan, Master Roshi, Ten Shin Han and Piccolo are present in this new image. What new threat will our warriors face? Will there be a tournament of revenge against universe 6 or another of the existing 12? Considering the title of the new arc, the universe would obviously be in danger of complete destruction.
Additional information
The new saga will be released on February 5th of 2017, which leaves us a few more chapters of Hit's mini saga, which, despite being a fill, also promises to be interesting.
What do you think of all this? Are you anxious to know more about the new story arc? Are you excited about Gohan's return to fighting? We will be providing further information as it becomes available. Next, we will show you the progress of the upcoming chapter of the series, with some leaked information about this saga. Enjoy it, and stay tuned. And, in the meantime, we await the arrival of the next chapter.