'Dragon Ball Super:' new saga and the death of Goku
Will Hit kill Goku? Also, what can we expect from the upcoming saga of the 12 universes?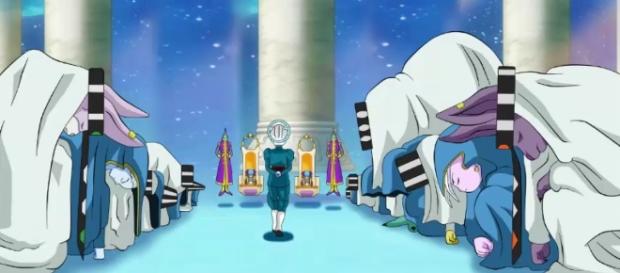 When will the new saga begin?
The new saga of "Dragon Ball Super" will begin on December 18, it will be a very short saga before beginning the saga of the tournament of the twelve universes. The new saga will deal with the murder of the main protagonist, Goku. Everyone suspects the murderer of the universe six, the assassin known as Hit, will kill Goku. Also, it should be noted that this upcoming saga is not really a saga, as it is only two episodes of filler between now and the saga featuring the tournament of the 12 universes.
What is Vegeta's role in all of this?
Vegeta and a warrior of the universe six, and he will have the task of trying to find out what happened to Goku. All the warriors on earth would be furious and sad to know that Vegeta's best friend is not on earth. No one knows what happened to Vegeta's friend. The destroying god of the seventh universe will help investigate the crime and disappearance of his new friend. In Chapter 71, Vegeta's companion will be killed. It is not yet known how Vegeta's friend will die, but it is very likely that Vegeta's partner will train with the god of all gods and feign death.
Recalling a little, in the tournament of universes six and seven, a finalist warrior of the sixth universe proved to be stronger than Vegeta's friend. Said warrior of the sixth universe is called, in universe six, the most dangerous killer, and would be suspected of having killed Vegeta's companion. The warriors of the earth will despair and seek the murderer. Either way, even though the topic is rather heavy for merely two episodes of filler, it will at least give fans something to tide them over until the next saga ultimately begins.
The tournament of the 12 universes will begin very soon. In this tournament, it will be known -- the identity of all the destroying gods since we currently only know the destroying gods of the universe six and seven. The show itself has presented an amazing trailer showing the appearance of the 12 gods of destruction in the next martial arts tournament.
Click to read more
and watch the video
or