'Dragon Ball Super': new arc, Android 17, and Gohan returns.
Official image of the upcoming saga of the animated series is filtered, with an unexpected return.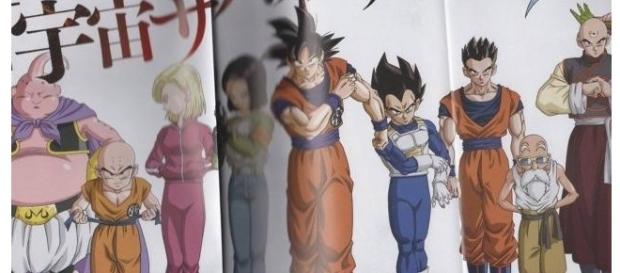 Surprising! The new plot arch of the new saga of the emblematic series "Dragon Ball Super" already has a premiere date, and it will be exactly next Saturday, the 4th of February of the present year (February 5 in Japan), which will narrate the events of an emergent universe that will have to confront the possibly of a new and dangerous destination. The new saga will be called: "The Surviving Universe."
The Jump magazine revelations
These details were announced after a great performance of the Jump magazine.
A particular official of the image of the same V-Jump has revealed the above-mentioned details with an incredible poster of the new saga. The image can be seen completely in the photo gallery of this news in the upper left. Next, we are going to show you a brief review of everything that has happened.
To begin, in the official image we can see green from the left corner to Majin Boo, who will likely return to once again take up the mantle as the protagonist. Continuing with the sequence, we can see Krilin, who in effect, will return to the battles in the same way that his wife, the Android 18 has done.
Android number 17 returns
Nevertheless, we find something really particular, on having seen to the incredible return of Android number 17 to the animated series. Certainly, this one was seen last in Majin Boo's saga raising his hands to offer his energy for the accomplishment of the genkidama to defeat Kid Boo. Continuing with the image, Son Goku and Vegeta, the most powerful Saiyans of the universe seven, can also be seen -- but it has not ended there -- to the right of both we can see again Gohan with the suit that has characterized him as a warrior.
Will we see him join in on the fight once again?
There are a number of things to consider as far as the overall storyline goes, and where it's likely to go as the various sagas continue to progress. One storyline that has been discussed at length of late has to do with the death of Goku at the hands of Hit, and one wonders how the outcome of that filler saga will affect this one.