'Dragon Ball Super': leak of episode 73 and the movie about Gohan
We show you all the details about the next episode of the Japanese series.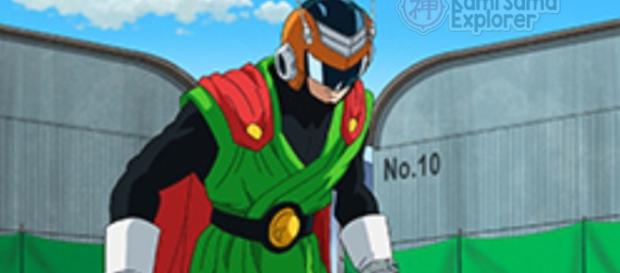 Finally we've been able to see the image that Toei Animation published before the release of each episode, showing us what it will be about. We know that the movie will be about the heroes of Hercule City, mainly Hercule and the Great Sayaman. Both heroes will have their fighting scenes, according to Shonen Jump magazine. Will the two heroes fight against each other? What would be the reason, if they are both defenders of the same city and the same cause?
What has become of the Elite Patroller Jaco?
It has been a while since we've last known about the Elite Patroller Jaco.
Fortunately, Toei has not forgotten about him and we can expect his comeback in the very next fill-up episodes. It would seem like he is back with his patroller adventures in episode 73, in which he will apprehend the famous villain "Watagasshu, but because of his carelessness when parking at a ramen shop, his prisoner escapes. Will this villain end up landing on earth? Will Gohan and Hercule join forces to stop this galactic criminal? What dangers can he bring to the people of Earth?
Our thoughts about this fill-up mini saga
Summarizing what has become of this fill-up mini saga, we can conclude that it is not a homogenous one, since it is composed of a variety of mini stories that last 1 or 2 episodes at most.
Still it is an entertaining one because we can see some unusual sides of our loved characters, and even see what's become of those that have been off screen for a while. It also serves as an introduction for the upcoming saga, letting us catch up with many of the characters that will participate in the Tournament of the 12 Universes organized by the Zenos.
Still there are many details missing. Will we be able to see Android 17, or why Gohan decides to enter the tournament? What has become of the warriors that won't participate? How will Beerus explain Goku and the absence of Monaka, who in theory is the champion of the last tournament between Universes 6 and 7? Let's hope to see the answers to these questions in the next episodes so that we may reach February with everything up to date.
The Tournament of the 12 Universes is near. Which will survive?
Click to read more
You will watch a video to read the news
or