'Dragon Ball Super:' images and the official summary of chapter 70 is revealed
The last chapter of fill comes to its end with an intense battle of baseball.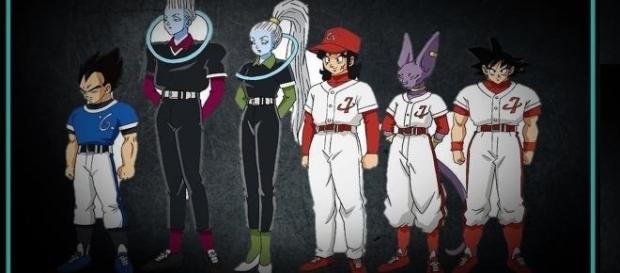 Surprising! Only one more episode of filler remains before the "Dragon Ball" universe and all of its fans can welcome the arrival of an all-new saga. The recently released episode depicts the adventure of Arale in an intense battle against Son Gokú, Vegeta and the rest of the prominent figures -- engaging in a battle in which Goku was only present as a security guard. However, his services were sorely needed to protect the innocent bystanders around, and perhaps protect all inhabitants of the planet itself.
When will the new saga start?
The last episode of fill will be chapter 70, which will premiere next Saturday, the 10th of December (December 11th in Japan). In the last few hours, a series of images and the official summary of this episode was revealed. In effect, you can see the image in the photo gallery of this note. Later, we will comment on everything that will happen in this episode. It is necessary to stress that this note might contain some minor spoilers.
Sod, the destructive god of the universe six returns?
Sod, the destructive god of the universe six returns to challenge his brother Beerus, destructive god of the universe seven in an intense battle, in a game of baseball.
The team of Beerus-sama includes Son Gokú, Vegeta, Whiss and Yamcha. Indisputably, Yamcha is a great addition, as he has experience on the field. All the fans of the series from his origins know perfectly that this warrior was in the habit of playing baseball in the group of the Taitans. Will this personage have the opportunity to be the leader, at least on this occasion?
Yamcha as the protagonist?
Curiously, this episode will be one of most remembered because of its focus on Yamcha, as the voice actor for the character (Toru Furuya) has worked and collaborated with Toriyama for decades.
This episode, while only filler, is a nice way to pay tribute to the voice actor, for all the work he has done with Toriyama to bring the character to life.
In the meantime, as we look to the future, and as fans anxiously await the arrival of the upcoming saga, we leave you with a video below. Enjoy: