'Dragon Ball Super': Gohan's new transformation in Hit's saga. Confirmed
Just a few moments ago, it was revealed -- the new transformation that Gohan will have in the upcoming saga of 'Dragon Ball Super.'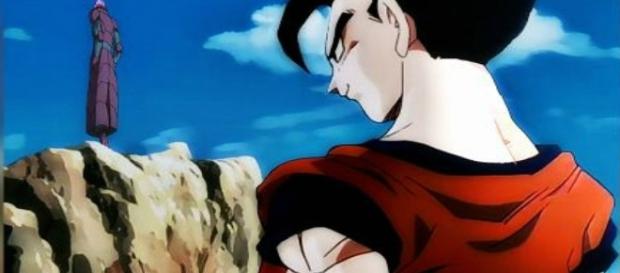 Everything seems to indicate that the new saga of Akira Toriyama will begin with a tremendous battle, which will pit Goku against the fearsome villain -- Hit. With the help of a mysterious being, the assassin plans a macabre attack against the powerful warrior of the Saiyan race (Goku). Many rumors and comments have been circulating around social networks about the new saga of "Dragon Ball Super," however, so far, nothing has been confirmed.
Just a few hours ago, it was revealed in Japan -- a new transformation of the Saiyan Gohan, wearing a hair very different from the one that was seen on planet earth. What is this new transformation about? Next, we bring and share with all of you the latest news about the upcoming saga.
The plot
Today a Japanese source, close to Akira Toriyama and Bandai Namco, has confirmed his return. However, things appear to be different in reality from all the rumors and speculation that has been making the rounds across social media platforms. According to this source, the warrior appears with a mystical transformation, which in fact is very powerful and different from the others before in the "Dragon Ball Z" series. According to the leaked information, Gohan will have a spectacular fight, and the warrior will be trained by a master. Who is that Master? Let's see below.
The new master to train the Z warrior
According to the information leaked recently, the warrior will have a new transformation, however, this is not about the Super Saiyan Blue phase as many have speculated on social networks. This time it is a character, with a very different transformation never seen before in any of the Dragon Ball series. This is Gohan Super Saiyan Gold. This new transformation has begun to generate many expectations from the fans of the series, who wait impatiently for the start of the upcoming saga.
It should be emphasized that this transformation was revealed and confirmed in a new interview that Akira Toriyama gave to the Japanese press. Next, we will show you the progress of the upcoming chapter of the series, with some leaked information about this saga. Enjoy it, and stay tuned. And, in the meantime, we await the arrival of the next chapter.
Click to read more
You will watch a video to read the news
or