'Dragon Ball Super:' filtered teaser of the new saga
Fans can now enjoy the teaser that has leaked for the exciting anime of 'Dragon Ball Super.'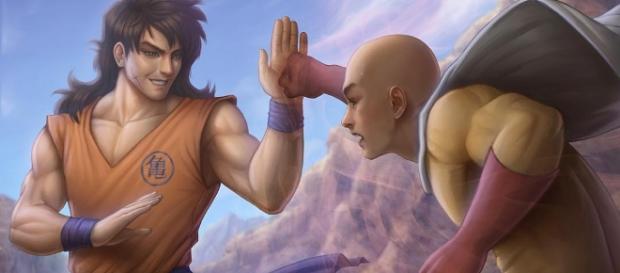 We started strong on Saturday! The first teaser of the new saga of "Dragon Ball Super," the tournament of power, and on the other, the announcement of the expected second opening of the series. Almost nothing! Just above you can enjoy the teaser that was leaked a few hours ago by Jump Festa.
Peculiarities of the teaser
As you can see, the peculiarity of this teaser is that it does not host any scene of the anime, only of the signature of Toyotaro. And it's that, as we announced lately, the manga will surpass the anime series with the addition of this upcoming, new saga.
Thus, the anime may have, more than ever, the signature of Toyotaro as a basis. But what secrets does the teaser hide?
In the first place, It has been shown -- all the gods of destruction of the 12 universes. In addition, it has also been confirmed -- something terrible for the tournament -- the teams that are eliminated will see their universes destroyed. Will our heroes win to avoid the destruction of Universe 7? Can only a single universe remain, erasing the existence of the rest? If so, we would return to the starting point of the franchise, where the existence of these 12 universes was unknown.
On the other hand, mystical structures have also been seen, Also, something else was announced -- the second opening of the series that will start with this new saga. The title will be known as genkai toppa and will be played by Kiyoshi Hikawa.
What will happen in 2017?
Summarizing, "Dragon Ball Super" will have a new saga in 2017, as recently confirmed by the Japanese magazine V Jump. As an advance, it has been published -- a synopsis on the official website of the anime, and new art that anticipates what is to come.
This new storyline will be titled Universal Survival and will place our heroes in a tournament, that in addition to looking for the strongest fighter of the different universes, will also determine if Universe 7 will be destroyed. According to Kazenshu. In the art that accompanies the announcement, we can see the team of Universe 7 formed by 10 fighters: Majin Boo, Kuririn, No. 18, No. 17, Son Goku, Vegeta, Son Gohan, Roshi, Tenshinhan, and Piccolo, as well as the High Priest of the Omni-King timeline.